Best Hacksaw Reviews & Buying Guide (2020) 
People have been using a hacksaw for 100 years as a great cutting tool. The most important thing is to find the best hacksaw as your work requirement. We use the hacksaw to cut several elements. Initially, hacksaw was used to cut metal. But nowadays hacksaw uses an increase in many ways. Hacksaw is one of the best tools to cut metal. But now we use the hacksaw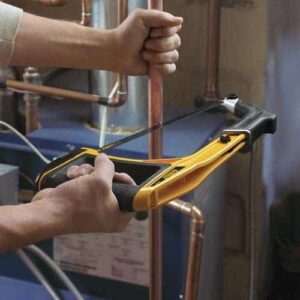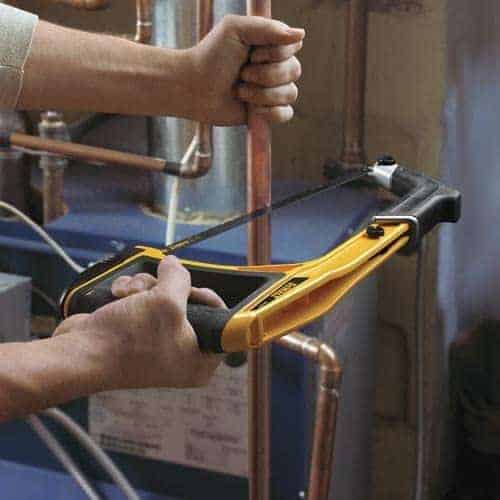 to cut materials like wire, pipe, wood, steel, aluminium etc
Nowadays, hacksaw comes with various kinds of features and application. So it is very important for one to understand the verity of features to pick the best hack saw.
Sometimes online shopping is confusing because you cannot judge the product physically. It creates more confusion at the time of buying a tool like a hacksaw. Someone should buy hacksaw that fits the best with the work requirement.
That is why we spend hours on research to pick the right products. We are reviewing some top hack saws with buying guide. It will help you to make an easy decision.
Name
Best Overall
DEWALT Hack Saw, 5-in-1 (DWHT20547L)
Runner-Up
LENOX Tools High-Tension Hacksaw, 12-inch (12132HT50)
Best for money
Stanley STHT20138 Solid Frame High Tension Hacksaw...
Image
Best Overall
Name
DEWALT Hack Saw, 5-in-1 (DWHT20547L)
Image
Runner-Up
Name
LENOX Tools High-Tension Hacksaw, 12-inch (12132HT50)
Image
Best for money
Name
Stanley STHT20138 Solid Frame High Tension Hacksaw...
Image
Top 6 best hacksaw review:
1.DEWALT DWHT20547L 5-in-1 Hacksaw
DEWALT Hack Saw, 5-in-1 (DWHT20547L)
The item is DEWALT DWHT20547L 5-in-1 Hacksaw
Used for Handtools & Tool Organizers, Handsaws
45° or 90° Blade Angle used for standard and flush cuts
High Tension securely holds the blade up to 330lbs
Low Profile for cutting in tight spaces
This Dewalt hacksaw DWHT20547L is the top product in our list for many reasons. This heavy-duty hacksaw has a 5-in-1 sawing model hacksaw. So you are getting five tools by buying 1 tool. You can convert it from one to another configuration very easily and quickly.
This multifunctional saw can be converted in the following tools:
Long reach hacksaw
High tension hacksaw
Low profile hacksaw
Jab saw.
45 degree saw.
Its low profile frame is very ideal to work in narrow and tight spaces. High tension makes the cutting very smooth and easy. The 45° or 90° blade angle gives you both standard and flush cut.
As this hacksaw is bigger than other hacksaws, so it is a bit heavy. It also gives you extra control and sturdy cut.
All these features and high-quality force us to make its top pick in our list.
Pros:
5-in-1 configuration hacksaw
Comfortable and durable.
High-quality
Low profile and high tension
Cons:
A bit heavy
Lack of instructions
2.  LENOX High-Tension Hacksaw (12132HT50)
Sale
LENOX Tools High-Tension Hacksaw, 12-inch (12132HT50)
The LENOX hacksaw uses an I-beam construction, allowing the blade to tension up to 50,000 psi
Rubberized handles allow for confident handling, even in wet and cold environments
Hacksaw accepts any LENOX reciprocating saw blade to be used as a jab saw
LENOX hacksaw stores up to 5 extra 12-inch hacksaw blades in the I-beam
All hacksaw come with one 12-inch, 24 TPI hacksaw blade
This Lenox hacksaw is one of the best high tension hacksaws without a doubt. It has a very high blade tension up to 50,000 psi. The credit goes to its I-beam construction for allowing the blade for extreme high tension. It has Rubberized handles to give you maximum comfort and control while working even in a wet and cold environment.
More importantly,
It has the configuration to accept any Lenox reciprocating saw blade to use as a jab saw. This feature makes it a very versatile tool that can save a lot of money buying extra tools. It is a very lightweight and durable tool.
Its superb I-beam construction can store 5 extra 12 inch blades. So the replacement is always ready in required. As a very high tension hacksaw, it delivers great speed and accuracy in the work.
The only fault this tool has, it makes delay while releasing the blade.
Pros:
I-beam construction
Rubberized handles
Reciprocating blade supportable
Cons:
Makes Delay to blade release
3.  Klein Tools 702-12 High Adjustable Tension Hacksaw
Sale
Klein Tools is a popular hand hacksaw producer for maintaining high-quality and performance. This tool is no different from that. This Klein Tools 702-12 hacksaw has adjustable blade tensioning up to 30,000 psi. It really helps to deliver fast and accurate cut.
It has rubbed handle at both ends to operate both ends with the hand which is a really cool feature. It is a highly professional and heavy-duty hacksaw. Also, this is one of the best hacksaws for metal.
It comes with both metal hacksaw blade and reciprocating saw blade. You can use the reciprocating saw blade through the front mount. It has an alternative 45-degree mounting for flush cutting. Also, the handle is beautifully designed for convenient blade storage.
Pros:
Up to 30,000 psi blade tensioning
Include both reciprocating and a hacksaw blade
Front mount for the reciprocating saw blade.
Cons:
4.  Stanley STHT20138 Solid Frame High Tension Hacksaw
Sale
Stanley STHT20138 Solid Frame High Tension Hacksaw...
12-Inch Fixed blade length, 4.375-Inch cutting depth
Stanley - Black & Decker
90-Degree and 180-Degree Adjustable blade angles allowing flush cuts
All metal frame
Large, comfortable tension knob with a full-grip handle
This is undoubtedly the best hacksaw for the money. This is also the best-fixed frame design hacksaw that we come across. But do not underestimate it for the cheap price.
It works much better than some expensive hacksaws. It has an all-metal frame body to ensure durability and strength. It has a 12 inch fixed blade length. It has more than 4-inch cutting depth with a maximum 225 pounds of blade tension.
This saw has 90 degrees and 180-degree adjustable blade angle which allow the saw to make flush cuts.
This hacksaw comes with a large and comfortable tension knob to adjust the blade angle easily. It has a full gripped handle for comfort and better control. This tool is very ideal for mini work and home use. Also, this hacksaw price is very affordable
Pros:
Full metal frame
4.375-Inch cutting depth
Comfortable tension knob
Cons:
5.  Park Tool Hacksaw
This park tool hacksaw is a good convenient cutting tool to have in house or workplace. It comes with all aluminium die-cast frame construction to provide maximum strength and durability. It has blade tension adjuster which makes blade tensioning very easy to cut different type of materials.
The comfortable handle grip makes it an ideal tool to work in shop or field. Surely, this tool comes with one of the best hacksaws for aluminium.
Pros:
Aluminium die-cast frame construction
Blade tension adjuster
Comfortable handle grip
Cons:
6.  Milwaukee 48-22-0012 Compact Mini Hacksaw
Sale
Milwaukee 48-22-0012 Compact Hand Operated Hack Saw w/...
COMPACT DESIGN: The handle comes in at a mere 5 inches of length. This design lets you work in tight spaces that you couldn't fit in with clunky power tools
TOOL-LESS BLADE CHANGES: A lever on top of the saw flips down to release your blades. You'll be able to replace them in seconds with this intuitive design features
RUBBER OVERMOLD: The ergonomic plastic handle is coated with rubber, to provide you with improved grip in slippery conditions
ADJUSTABLE BLADE LENGTH: The handle supports a 10 inch blade. You can push this blade deeper into the handle for improved portability
INCLUDED BLADE: A 10 inch blade is included. It can cut through wood and different types of metals like brass and even softer steels
This is a very unique looking hacksaw tool compare to others. But this is a highly effective hacksaw. The best thing about this tool is it can work very easily in tight spaces. It has a handle of 5 inches length that gives your better grip and the advantage of working in tight spaces where the power tools can't work properly.
Another amazing feature of this small hacksaw is the tool-free blade changing system. You can release the blade in a second by just flipping down the level on the top. The plastic handle is covered with rubber to give comfort and strong grip in any situation.
The adjustable blade length is really a cool feature of this tool. The blade length is adjustable by pushing the blade deep into the handle to work as requirement and portability comfort.
The 10-inch blade can cut wood, metal and softer steels as well. Also, it is a really cheap hacksaw, so it gives good value to your money.
Pros:
Compact design
Tool-less blade change
Adjustable blade length
Cheap
Rubber gripped handle
Cons:
Best Hacksaw Buying Guide:
Quality: Firstly, you should not compromise with quality for a bit high price. Because a high-quality hacksaw can safe your money in the long run with durability. A cheap low-quality hacksaw can damage very soon and it won't be versatile.
Frame: The frame of hacksaw is the most responsible part of durability. Metal fame should be your first choice as they are strong and durable. There are two types of hacksaw frames. One is fixed and the other one is adjustable. You should consider the adjustable frame at first because they are adjustable to different blade length. Fixed frame only accept a particular blade length. You can cut a wide verity of materials with an adjustable frame by using different types of blade.
Blade: You should choose a hacksaw that supports the different size of blades. It gives you an extra facility to cut different types of materials. Also, you should check the high-quality construction of the blade. High TPI blades are better than low TPI blades.
Handle: The handle of a hacksaw should be comfortable to work. The rubber gripped handle are much better than others because it gives great control and a strong grip. You should choose the hacksaw handle on the basis of control and strong grip.
How to Maintain a Hacksaw Safely:
Wear hand and eye protection:
Hacksaw is a very sharp tool. So you should be very careful while dealing with a hacksaw. You must need to wear gloves before starting the cutting process. You won't expect to slip the hacksaw and make an unwanted damage to your hand.
Please wear safety glass while cutting metal. A small material from metal can cause big damage to your eyes..So always use glass to keep your eyes safe.
Keep the hacksaw in a safe location after working, so that children don't make contact with it. As it is very sharp, it can make big damage. So keep it in the box after work.
What're the differences between Hacksaw vs Bow saw?
: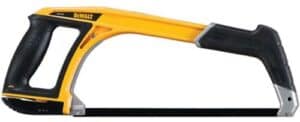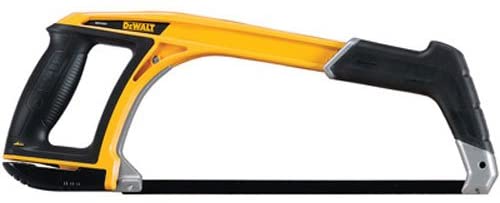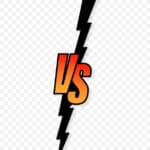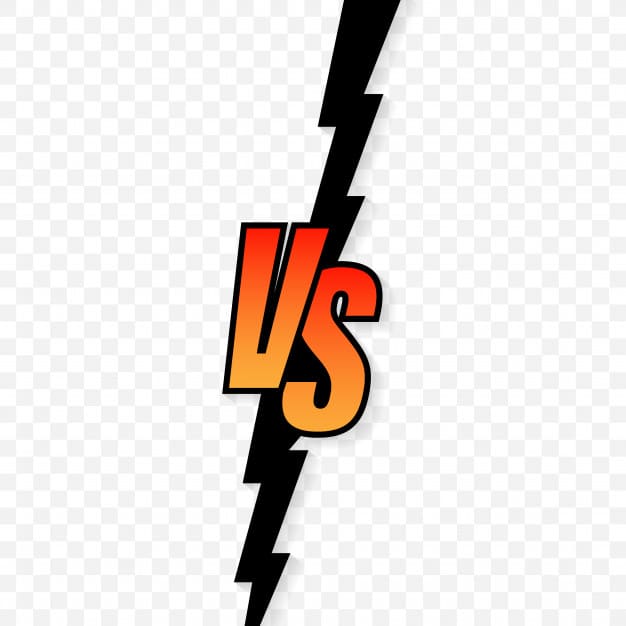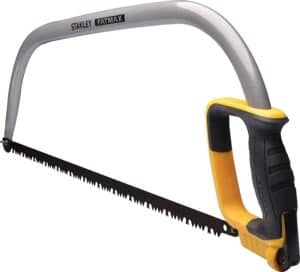 Though they look quite similar there are lots of difference between hacksaw and bow saw. Their application is also completely different. So they cannot be an ideal substitute one other.
A hacksaw is a versatile tool which does verity of the task. It is a very common type of saw that we find any workshop or house. It has a straight frame and high tensioning system to provide a strong grip.
The tooth of the hacksaw blades has finer single direction for a straight and clean cut.
On the other hand bow saw has a curved frame and crosscutting teeth. This kind of teeth is ideal for dirty and fast cutting. They are suitable for camping, small tree cutting and outdoor works. They do not provide fine cut as and the finishing is very rough. But they can give much deeper cuts than a hacksaw.
Conclusion
We have chosen the 6 best hacksaws with responsibility and research. DEWALT DWHT20547L 5-in-1 Hacksaw is the best in your list for the high-quality comfort and 5-in-1 sawing feature. LENOX (12132HT50) is probably the best high tension hacksaw. The only reason it lost to DEWALT DWHT20547L because of delaying to release the blade. Stanley STHT20138 is the best hacksaw for the money. Hopefully, this guide will definitely give you a clear idea to choose the right hacksaw.
See other saw reviews:
Additional Resources: