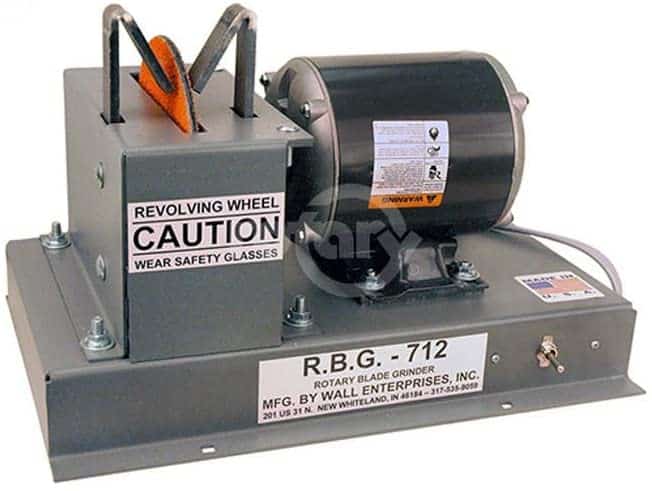 If you're a quilt or a person who frequently uses a rotary blade cutter, chances are that the blades can soon quickly dull out or simply have small burrs. To keep your work going, you have two options. It is either you buy a new rotary blade or get your old blade back to its original factory-sharp state by using a rotary blade sharpener.
To save you money by avoiding regularly buying new blades, buying a rotary blade sharpener is recommended. However, with many companies with various brands of blade sharpeners, buying the best rotary blade sharpener for the job will be your first huddle to climb. Is just any rotary blade sharpener enough? What should you consider before you buy one?
Buying Guide
You can head straight to the market and pick up any beautifully packaged rotary blade sharpener which may eventually not serve the purpose for which you are buying it. To buy the best rotary blade sharpener you'll be happy spending your hard-earned money on; here are factors to look out for:
Blade compatibility
Some rotary blade sharpeners are designed to work with specific rotary blade sizes. Buy the rotary blade sharpener that is compatible in size with your rotary blade
Operational mode
You can choose between a manual mode of operation design or an electric motor powered rotary blade sharpener
Manual blade sharpeners don't need a wire or battery but may take a lot more effort than the electric blade type
Choose an electric rotary blade sharpener if you work with others where a lot more sharpening is required, otherwise a manual blade cutter is sufficient
Spin speed
If you choose to buy an electric-powered rotary blade cutter, a reliable spinning speed will be ideal. This is the grinding wheel's spin speed.
A high RPM (rounds per minute) sharpener is a high performing tool and works faster, do a comparison
The durability of the sharpener
A good purchase is a rotary blade sharpener that will last long to sharpen a good number of rotary blades before wearing out
Check out for rotary blade sharpeners that are made of quality material like diamond grit
A good warranty of say at least one year can also be considered if available
Ease of use
A complex to understand rotary blade sharpener can be frustrating which can cause a person to not get the best rotary blade sharpening experience.
Buy a simple design that does the job perfectly well
If you've decided on the features you look to find in your rotary blade sharpener, here are the best rotary blade sharpeners on the market for you to explore, starting with the first best in the list.
6 BEST ROTARY BLADE SHARPENERS FOR EVERYDAY USE
1. Colonial Needle 45 mm Rotary Blade Sharpener – Best in manual design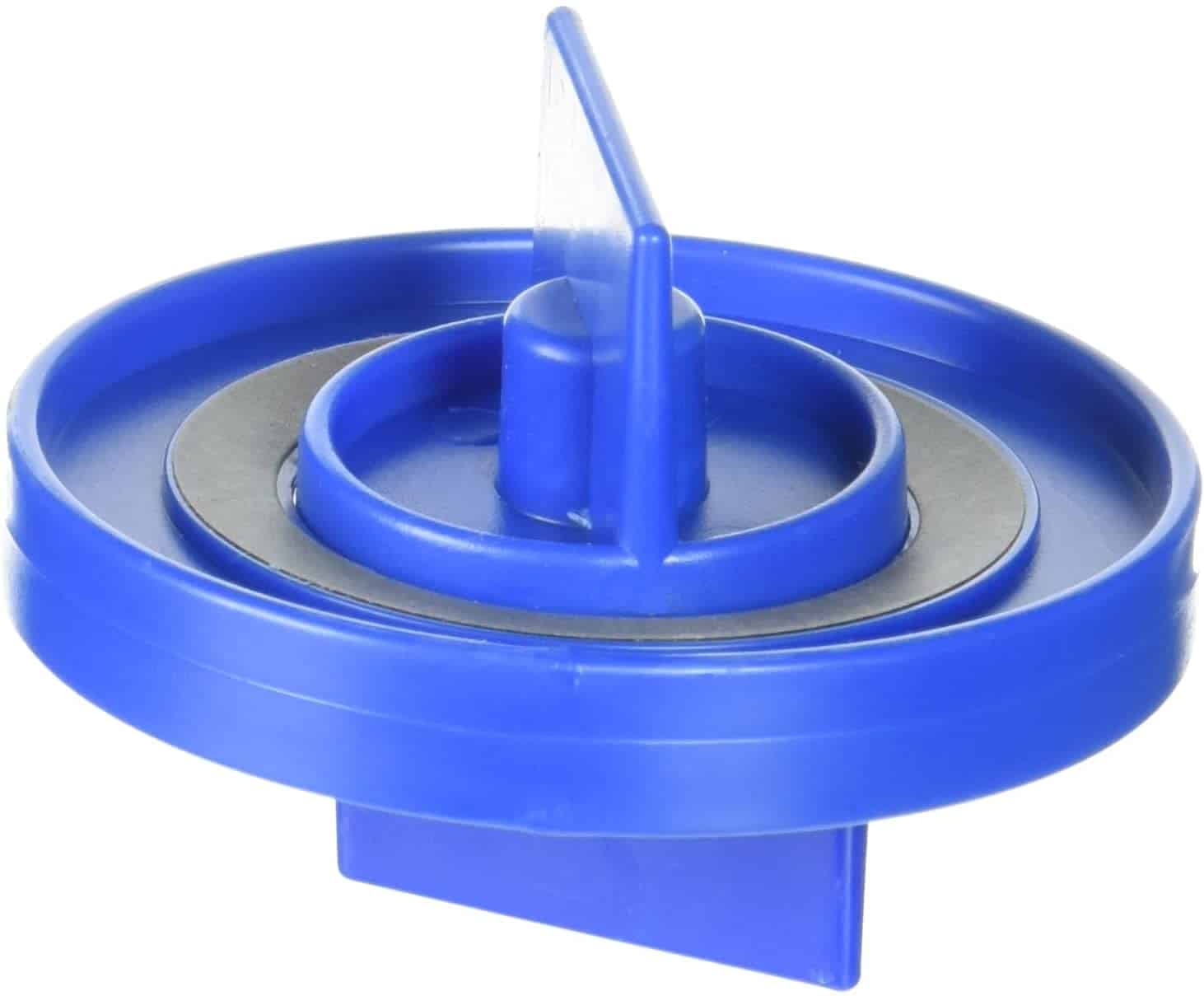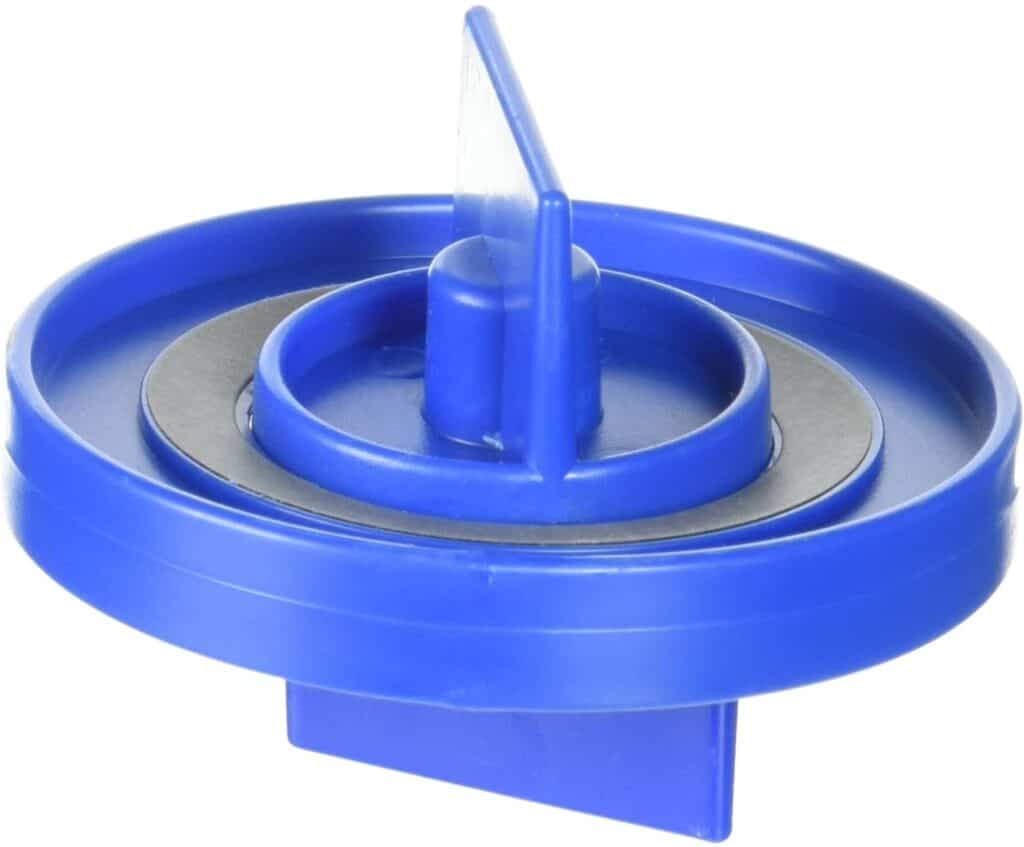 Colonial NeedleSharpener is a manual rotary blade sharpener that sharpens dull spots and burrs on a blade with ease. To use this tool, the blade is placed between the circular-shaped disks and tightened to have a firm grip. With a little effort on the handle and a clockwise turn, the twist causes abrasion against the disk which in turn sharpens the blade to smoothen the edges.
 For efficiency, this blade sharpener offers a two-way (dual) sharpening mode. By removing from the disk and turning the blade the other way, a second sharpening can be done to restore dull edges to sharper ones.
If used habitually, the disk's durability extends up to half of the year before replacement is necessary. It is safe, time saver, and cost-effective. For use in all rotary blade brands, the Colonial Needle blade sharpener is used for the 45 mm blade size. So, if you look to buying60 mm rotary blade sharpener, you might consider checking on this guide down below for compatibility with your rotary blade.
Key Features
Makes blade sharpening seamlessly easy
Requires little effort in a turn
It doesn't require the use of batteries or cords
| | |
| --- | --- |
| Brand Name | Colonial Needle (From a top-quality brand)   |
| Blade size | 45 mm |
| Material | Diamond grit |
| Color | Multicolor |
| Others | It applies a two-way approach   |
| Benefits | It fits all brands of rotary blades with 45 mm size. |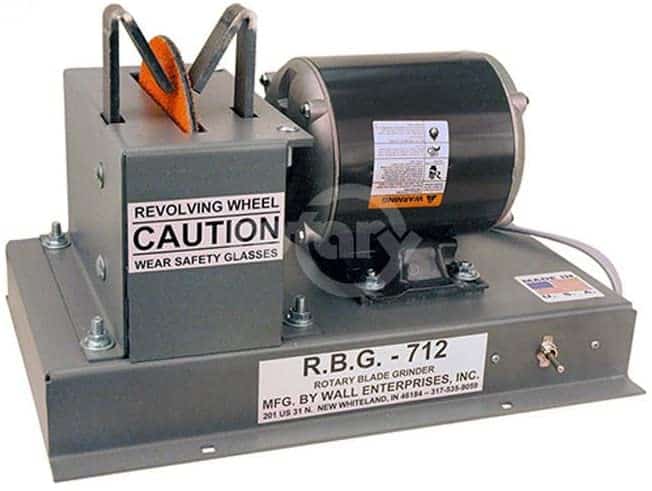 This unique design runs on electric power.
The Wall Rbg 712 is a rotary blade grinder. This rotary blade sharpener is a utility tool that not only sharpens the rotary blade but has application in other devices. It is a design of high power of 1725 RPM. As a rotary blade sharpener with a revolving wheel that is also useful for sharpening the blades of other heavy-duty tools, it can quickly return dull blades to their original form when bought.
Using a grinding approach for its sharpening efficiency, a single grinding wheel does all the work for a smoother and sharper blade. It comes with a 1/2 HP and a 7′ Disc Wheel for high performance and efficiency.
The RBG 712is a time saver. The innovative design will allow you to grind any cutting edge length of a rotary blade without leaving grinding dust. You can maintain a cleaner and razor-sharp outcome when sharpening blades with the help of the optional grit collector. It is suitable for sharpening any standard rotation flat blades. Though this is an expensive blade sharpener, investing in it is well worth the money considering its durability for long-lasting use.
Key Features
It is an easy to use design
It works faster to sharpen rotary blades
It is useful for the standard and the reverse blades
The wheel never requires dressing
It uses an alternative RBG940 Grit collector 
| | |
| --- | --- |
| Brand Name | OMB warehouse |
| Blade size | Any length |
| Stone Material | Ceramic |
| Color | Variable |
| Others | Uses 7 inches quick grind RBG780 type of disc wheel |
| Benefits | Saves time and energy during a sharpening process |
3. TrueSharp 2 Rotary Blade Sharpener – Best upgraded Rotary blade sharpener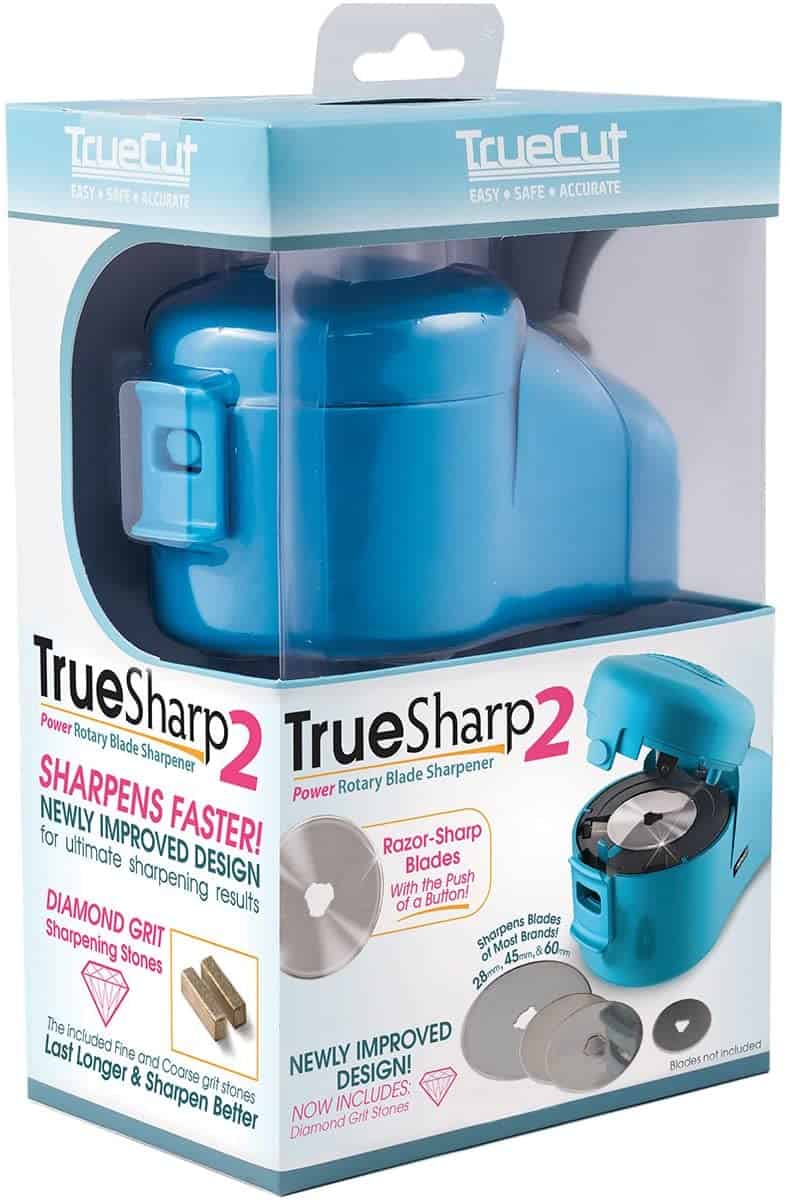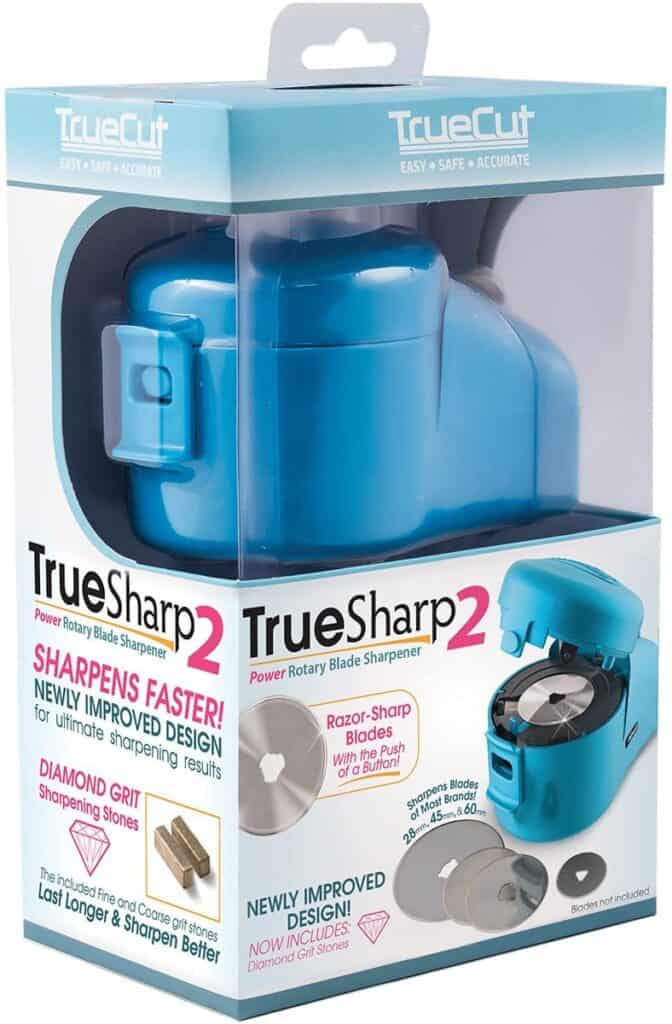 A valuable quilting accessory to have handy, the TrueSharp 2 blade sharpener is an electric-powered blade sharpener. Offering users powerful sharpening just by clicking on a button on the device, this blade sharpener makes rotary blade sharpening simple and a delight to behold. With a little amount of effort required to get going with the sharpening process, users can save their energy for other things.
The Latest TrueSharp 2 blade sharpener comes with new updates that make the TrueSharp electric rotary blade sharpener offer better-improved sharpening performance. Owing to its running on electrical power, it is a high-performing blade sharpener that works twice as fast compared to the manually operated brands in the market. This speed quality is complemented by the diamond grit stones on which the sharpening effects are implemented.
One of the top blade sharpening tools for quilt workers, TrueSharp 2 works with a variety of blade brands and sizes. Specifically, it works seamlessly for sharpening 28mm size, 45mm, and 60mm size rotary blades.
Also resting on superior design quality and alignment, the newly released design of this product comes with a collection of diamond grit stones for effective sharpening. These stones last longer than the already installed stones, offering a base for sharpening that is more durable.
With refined strength and efficiency, the blade alignment has been adjusted to enhance the sharpening process. A better center-column along with better structural improvement gives excellent precision and consistency for an awesome blade sharpening experience
Key Features
It provides high performance and efficiency
Easy to use and works faster
A diamond material design, offering high durability
| | |
| --- | --- |
| Brand Name | TrueCut (An household name in the industry) |
| Blade size | 28 mm, 45 mm, 60 mm. |
| Stone Material | Diamond grit |
| Color | Blue |
| Others | Comes with both fine and rough grit stones |
| Benefits | Since it is AC powered, it doesn't need extra cost for batteries |
4. TrueCut TrueSharp Linear Sharpener – Best affordable rotary blade sharpener


Like other products from this brand, the TrueCut TrueSharp linear-rotary blade sharpener is an easy-to-use tool. It comes with a sharpening stone made out of top-quality diamond. The design is a blend of tradition with today's technology.
There is no need to remove the blade from the rotary cutter before it can be sharpened. As a linear build, simply sliding a dull and blurry blade across the sharpener's surface, smooth and sharp edges are returned. It is a versatile design that covers a range of blade sizes. It can be used for blade sizes between 28mm and 60mm.
A design with custom features that offer precision and efficiency, this rotary blade takes minimal effort to get the sharpening process done. With a few fast strokes on the stone, just the way a quilt uses a rotary cutter on fabric, dull blades are sharpened in no time.
For stability while in use, the TrueCut TrueSharp linear sharpener has a slip-proof bottom that prevents it from slipping off while in use. Whether it is placed on a counter or on a tabletop, it doesn't come with any difficulty for users to use.
Key Features
It offers safer sharpening
It comes under the $31
It sharpens quickly
| | |
| --- | --- |
| Brand Name | TrueCut (A top player in the manufacture of blade sharpeners)   |
| Blade size | 28 mm – 60 mm |
| Stone Material | Diamond grit |
| Color | Blue |
| Others | It works with various brands of blade cutter |
| Benefits | It is portable and can be used anywhere |
5. Omnigrid Rotary Cutter Dual Sharpener – Best creative design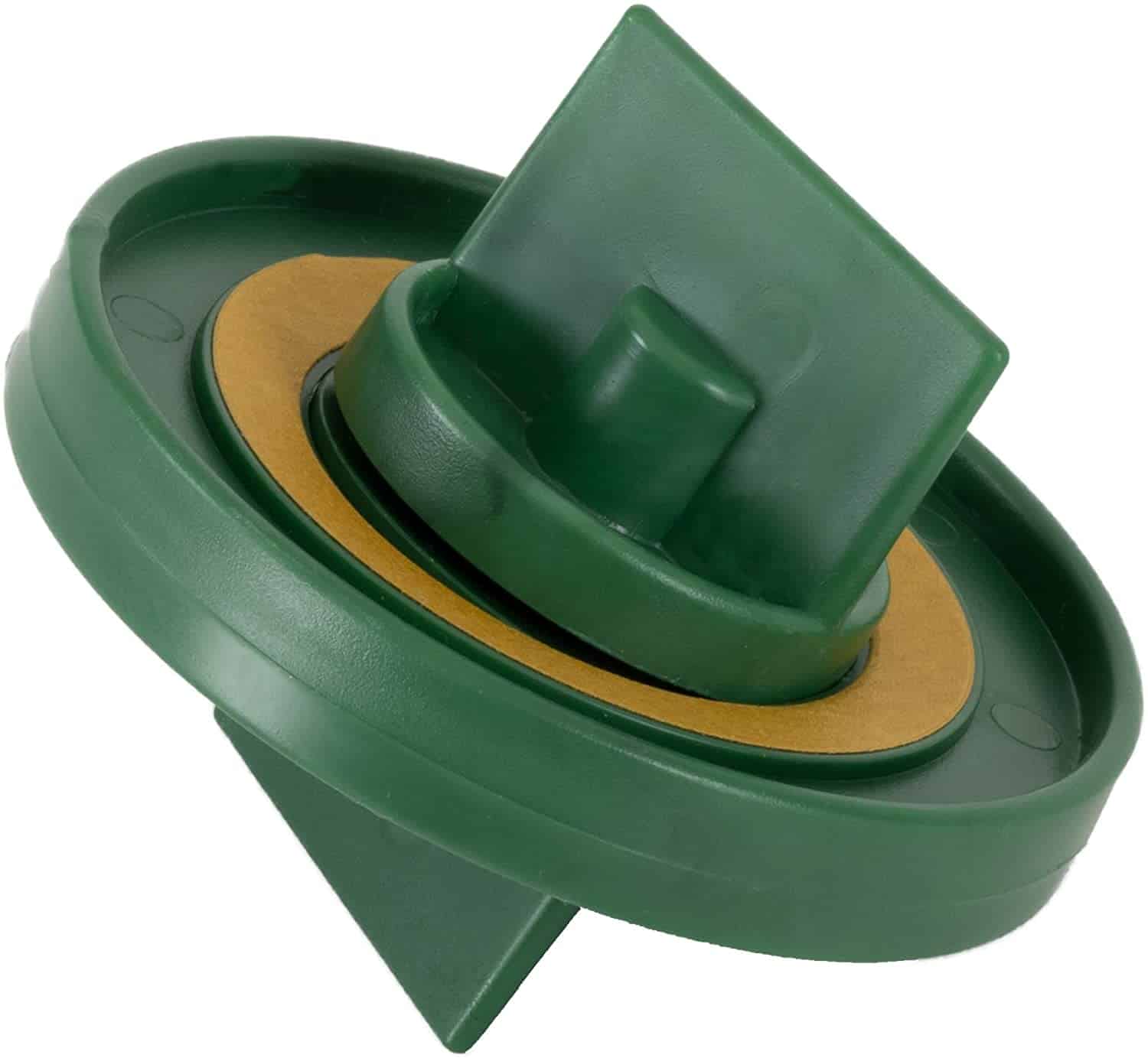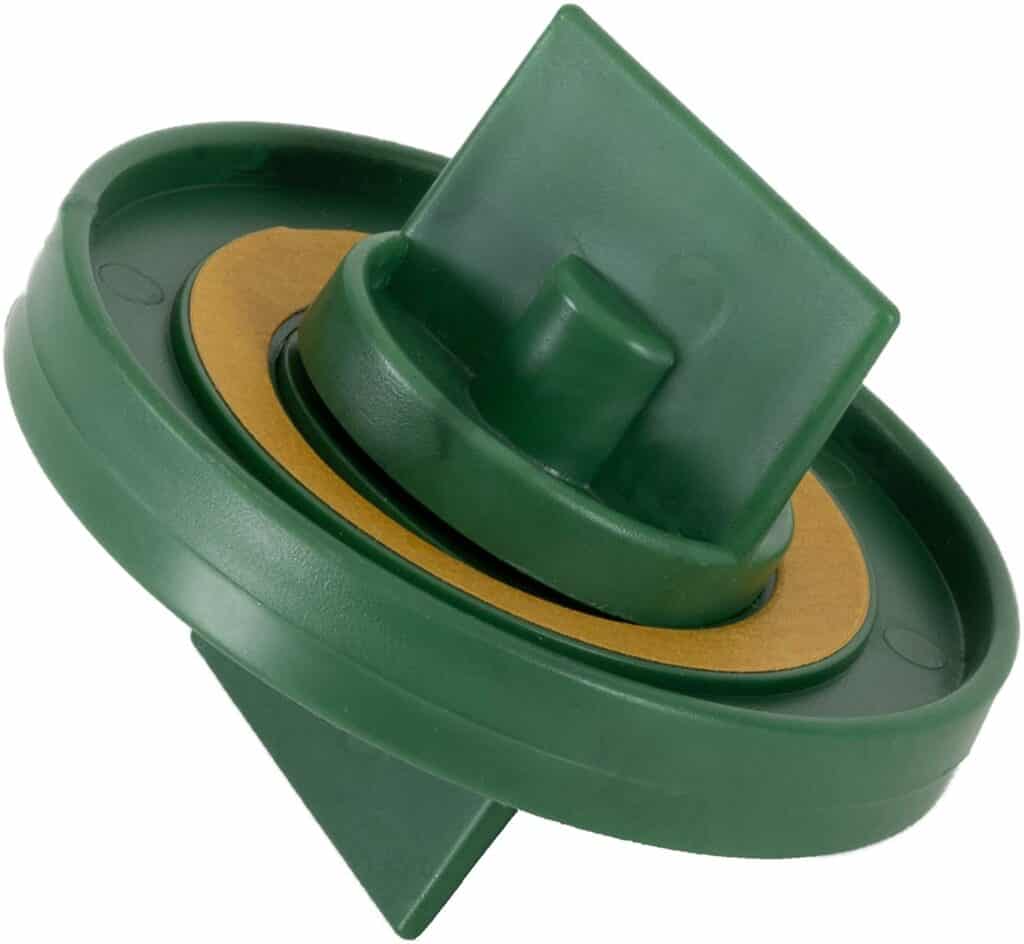 Omnigrid Rotary Cutter blade sharpener is a dual rotary blade sharpener from Colonial Needle. Simple but highly efficient, the Omnigrid sharpener is Colonial Needle's ingenious creation for quilt workers and rotary cutter users.
The dual sharpener can remove dull spots and burrs from rotary blades by a twist and sharpen principle. The rotary blade sharpener is made of a sharpening disk, a major component in the design. This is where the blade is slotted.
It is simple to use. By placing the blade into the sharpener's abrasive disk and twisting the same to and fro, a smooth and sharp blade edge is returned. This rotary cutter blade sharpener works effectively for sharpening only45 mm size rotary cutter blades. For its dual capability, the Omnigrid rotary blade sharpener can sharpen both ends of the blade by turning the blade inside-out after sharpening the other end.
Key Features
Very affordable, comes under the $20
It is a design for 45 mm rotary blades
It is easy to use
Table
| | |
| --- | --- |
| Brand Name | Omnigrid (A product from Colonial Needle, a USA company) |
| Blade size | 45 mm |
| Stone Material | Diamond grit |
| Color | Green-yellow |
| Other | It is portable |
| Benefits | It has high efficiency |
6. TrueCut Rotary Blade Sharpener – Best value for the money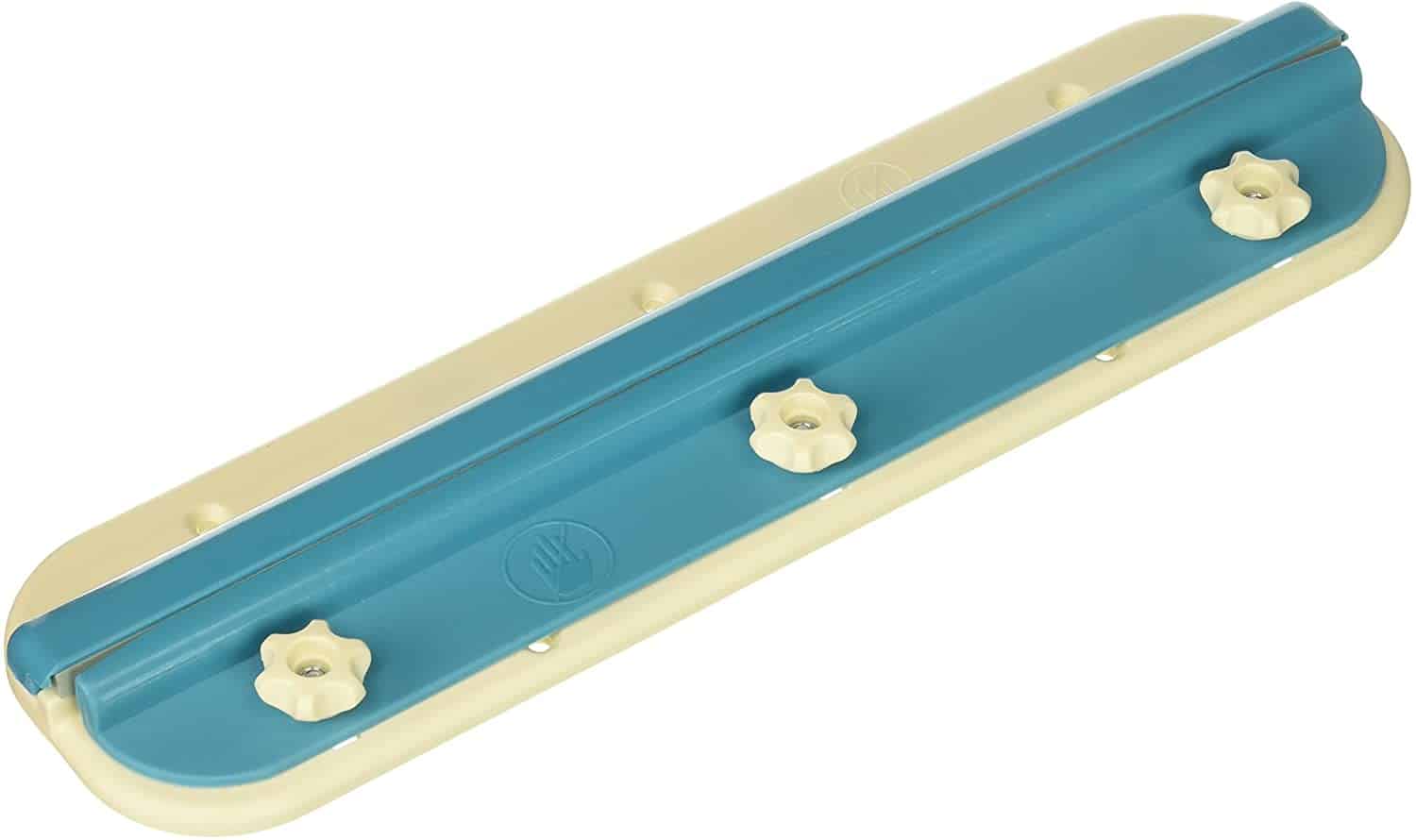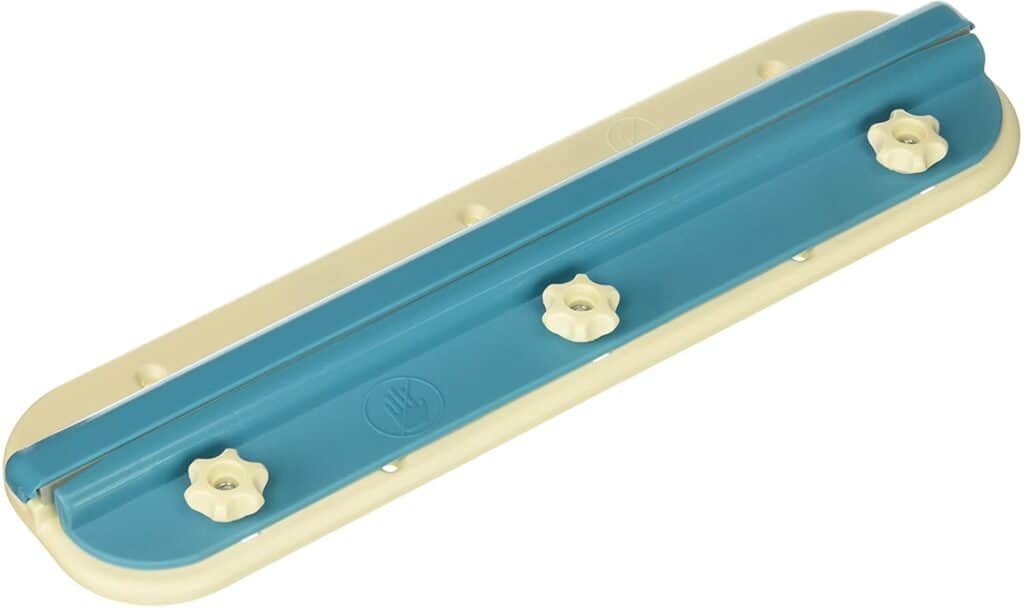 TrueCut, a brand name from the Grace Company, is a linear blade sharpener that is easy to use. It works perfectly like a traditional blade sharpener where all the effort needed to sharpen the blade is to glide the teeth of the blade across the sharpening stone.
The sharpening process is easy and user-friendly. You only need the same hand movement as you will do with a rotary cutter when working on fabric. Owing to the peculiar design, this sharpener does not require users to remove the blade from the rotary cutter before it can be sharpened. Gradually slide the blade repeatedly and that does it.
 A top-quality product, a diamond sharpening stone of high quality has been crafted so that users can use the same method our forefathers used for blade sharpening but with the innovative technology of this time. The sharpening stone is four-sided just like a cuboid.
A versatile design that can be used for different types of rotary cutters, it works well for any blade brand with a size ranging between 28mm down to 60mm. The sharpening method is made smoother and safer by the TrueCut Linear Sharpener's non-slip bottom.
A stable-to-use product, it offers a good grip to a surface, the non-slip feet preventing the sharpener from slipping when in operation. This makes it an ideal hands-free tool for rotary blade sharpening. The downside to this blade sharpener is that it takes strictly following the instructions on how to use the blade to get the best result.
Key Features
It is safe to use, it doesn't require pulling out the blade from a cutter
Comes under a $35 affordable price
It is a utility blade sharpener adaptable for all brands
It is a durable product, a craft from a quality stone
Table
| | |
| --- | --- |
| Brand Name | TrueCut (A reputable brand from a top company) |
| Blade size | 28 – 60 mm |
| Material | Quality diamond stone |
| Color | Red |
| Dimension | 3.3 by 1 by 13.35 |
| Other | Can be used on any surface whether on flat or countertop |
| Benefits | Doesn't require extra spending on batteries and electricity |
| | |
We also have reviewed some of the best electric chainsaw sharpener.
FAQ
1. What is the best rotary blade sharpener?
Colonial Needle 45 mm Rotary Blade Sharpener is on the top spot of the best 6.
2. Can I sharpen my rotary cutter blade?
Yes, you can with a rotary blade sharpener
3. How regularly should changing the rotary blade be done?
Any time there is a new project to work on and at the expiration of their life span, often between 3 to 6 months.
4. How can a rotary cutter be sharpened at home?
If you're considering a DIY, gliding the edges across a stone can also do the trick.
5. How do I check to know whether my Circuit blade is no longer sharp?
You can know if the blade struggles to cut some materials as before.
6. How many times do I need to sharpen my circuit blade?
You can sharpen it up to 30 times
7. How long does the rotary blade last?
It depends on how much use it was put into and the life span of the product as specified by the manufacturer.
Related Articles:
Last Updated on January 23, 2022 by John G. Anderson