Table could not be displayed.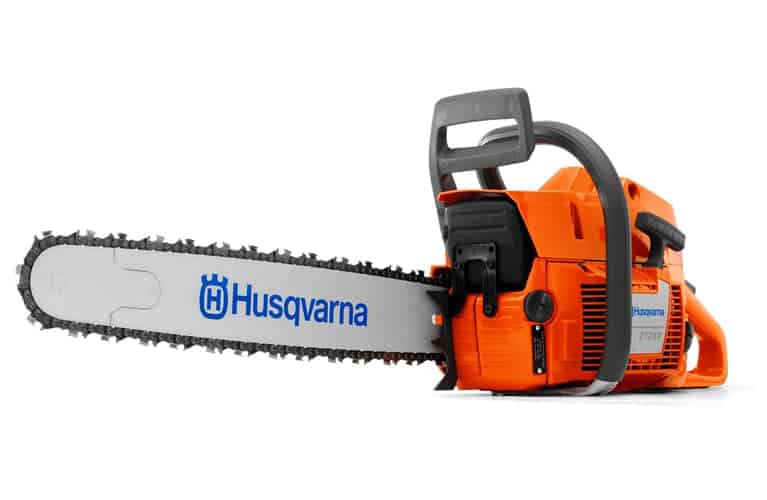 Are you a landowner, farmer, logger, or arborist looking for the best 24-inch chainsaws on market? Or perhaps you are a beginner in lumbering activities looking for a durable and cheap 24-inch chainsaw for felling woods? Then this review is for you. From conducting extensive research, we have compiled some chainsaws that will best complement your efforts while performing your outdoor activities, and all are gas-powered chainsaws.
Our top pick is the Husqvarna 24 Inch Rancher Gas Chainsaw, perfect for both homeowners and professionals in outdoor activities. Besides, if you have a low budget and want a chainsaw of low maintenance, we present the Echo 24-inch Rear Handle Timber Wolf Chainsaw. Or do you need a chainsaw having high horsepower, engine size, adequate safety features, and at a low cost; our premium pick is for you – the HUYOSEN Professional 65cc 2-Stroke Gas Powered 24-Inch Chainsaw. These chainsaws are sharp and have safety features to keep you safe.
Now, let's dive into the product review. If you have less time peruse, kindly check through the key features highlighted above each product and make your choice.
4 Best 24 Inch Chainsaw Reviews
1. Husqvarna 24 Inch Rancher Gas Chainsaw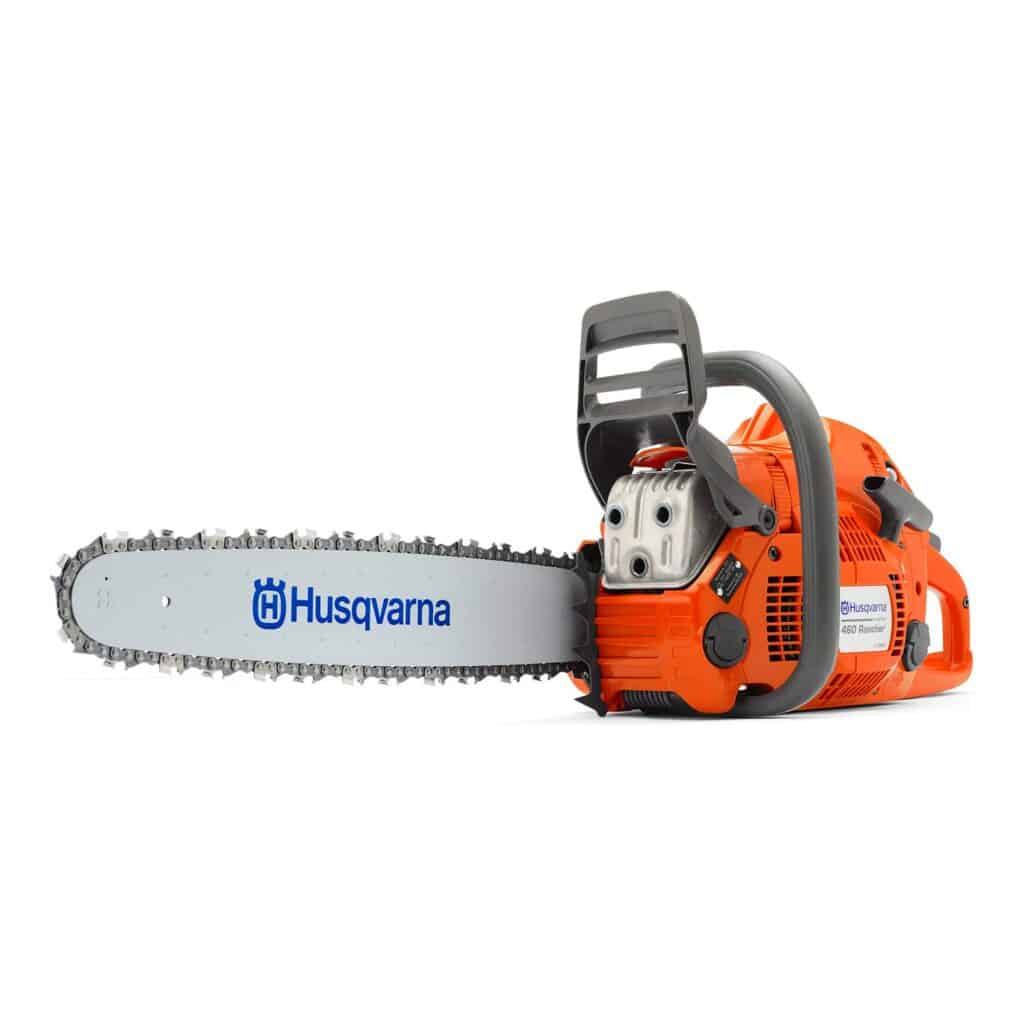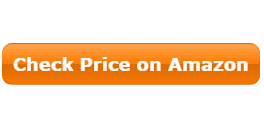 Key Features
3.62HP and 60.3cc engine size
Air Injection system
Smart-Start Technology
Low Vibration
Low-Fuel Consumption
Are you considering buying a gas-powered 24-inch chainsaw? If yes, pause here. This 3.62hp Husqvarna product is a perfect deal for your outdoor lumbering jobs. Unlike other chainsaws with fewer power ratings, this chainsaw can cut more than a 2-inch depth of hardwoods.
Why chose this product?
The smart-start technology is a unique feature in modern chainsaws that eliminates the tiresome cranking mechanism of starting a chainsaw. Not only this, longevity and durability are often essential considerations when purchasing a chainsaw. And this particular one tickles it right in this aspect, as it has an air injection system. While trimming or pruning woods, the air injection system prevents sawdust and dirt from getting to the filter system, thus increasing the engine life span.
What about the ease of using this product? The Sweden-based company intuitively designed this chainsaw which makes it easy to use and handle by any aged woodworker. Further, it has an x-torq engine; this means you spend less to operate it. Also, it has a low fuel consumption while working and a high-efficiency level compared to conventional engines. The flip-up caps also avail ease in refueling and re-oiling.
Pros:
Comes with bar protector
Easy to use or maneuver
Less fatigue while using this chainsaw
Easy to start the engine
Cons:
Does not have tool-less tensioning chainsaw adjustment feature
It is pricey compared to Echo and Huyosen professional chainsaws shown below
2. Echo 24-inch Rear Handle Timber Wolf Chainsaw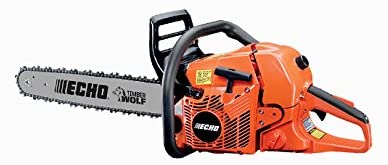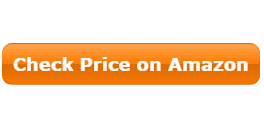 Key Features
3.64HP and 59.8cc engine size
2-stroke engine
Automatic Clutch-Driven Oiler
An efficient air filter system
Do you need a powerful durable and cheap chainsaw for cutting thick timber? Then you might want to consider this 59.8cc 24-inch chainsaw that has strong balance, grip, and cuts at any angle.
Why is this a worthy option?
Echo chainsaws are known for their high performance and fascinating features. For instance, this echo chainsaw has a special feature which is the air pre-cleaner. The air pre-cleaner allows the engine air to spin around, thus removing debris or dirt. Therefore cleaner air flows to the filter system, which further eliminates dirt. Thus, maintaining the air filter and further elongating the engine's life span.
Like the Husqvarna 24 Inch Rancher Gas Chainsaw, it has a low vibration, but a lower fuel efficiency when both are compared. Though, when it comes to starting the engine, both Husqvarna products have a better starting up option; smart start technology. This Echochainsaw starts up the engine with a decompression valve and cord pulling. Users who do not understand the connection between the choke, valve, before pulling the cord hence find it difficult to start the engine. Further, the clutch-driven oiler also makes it possible to control oil consumption easily.
Pros
Presence of pre-cleaner and air filter
Less fatigue during lumbering operations
Reduced oil consumption
Cons
Often comes without a bar
Often difficult to start when you do not understand the decompression and pull setup.
3. Husqvarna 460R 24 inch Gas Chainsaw

Key Features
3.62HP and 60.3cc engine size
Automatic Oiler
Side-mounted Tensioning System
Low Vibration Technology
Yet another Husqvarna product, This product is an all-around impressive chainsaw, ranging from its low vibration technology, its easy start, a side-mounted tensioning system – all aiding comfortability and safety.
Does it worth every penny?
With about 300 years in the industry of Husqvarna, Husquvarna products are durable and ergonomic, and this product is not an exception. Like the Echo chainsaw, it has an automatic oiler that supplies oil steadily to the chain, which enhances the chainsaw's performance. It also has an air filter that eliminates dirt.
The tool is well suited for cutting firewood, yard cleanups, and pruning trees. It can be maneuvered easily, and its side-mounted tensioning system allows for easy access to the bar, chain, and other parts. It also has an x-torq engine that uses less fuel and emits less gasoline when compared with the Echo chainsaw.
Pros
Reduced fatigue level
Low gas and fuel usage
Easy to start the engine
Light weight compared to other 24 inch chainsaws
Con
It is pricey compared to Huyosen and Echo 24 inch chainsaws
4. HUYOSEN Professional 65cc 2-Stroke Gas Powered 24-Inch Chainsaw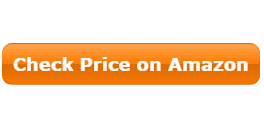 Key features
4.3 HP and 65cc Engine size
Possess Fuel mixing bottle
2-cycle full crank engine
Safety features are included.
Quick start technology
Unlike all the above chainsaws, this chainsaw has a superseding engine size of 65cc and 4.3HP at a relatively cheap price to the three products listed above. It is a perfect tool for any professional lumberjack, and it's efficient in cutting forest trees. Further, It is easy to assemble and use and comes with a tool kit and instruction manual amidst other contents in the package.
Why should you spend your fund on it?
First, its chain is of high quality: resistant to wear, cuts fast, and highly durable. With safety in mind in the manufacturer's mind, it has a kickback brake, safety switch and trigger, and handguard. All these safety parts give extra control and mitigate against sudden accidents. For balance and comfortability, it has a fully wrapped handle.
Further, it will perform optimally in any terrain and operate at a whopping speed of 8500 rpm, thus cutting with high speed and accuracy. Like all other chainsaws in this review, it has low vibration and works at very high temperatures. Interestingly, like the Husqvarna brand, it has reduced fuel consumption. Its detailed manual also makes it easier to operate. Though it also uses a decompression valve, and pull system in starting the engine like the Echo 24 inch chainsaw.
Pros
Ideal for professional and very cheap
Low due consumption
Operate well at any temperature
Low vibration technology for reduced fatigue
Con
A bit difficult to get spare parts
We also have reviewed the best 2 stroke oil for chainsaws.
Let's also give you some hints on what a user should consider before purchase a 24-inch chainsaw.
Key Points to Consider Before You Buy a Chainsaw
No one wants to purchase a chainsaw that will not serve the purpose it's gotten for or one that poses safety threats to its users. Therefore, knowing factors to consider before getting a chainsaw is vital.
Below are six vital factors to consider:
Safety
When using power tools, it's better to go for ones having excellent safety features. One of these features is the anti-kickback feature that allows better and more straightforward control of the chainsaw. Also, throttle lock guards against sudden throttle advance. And a chain catcher that holds a chain whenever it breaks.
Interestingly, all the chainsaws highlighted above have the anti-kickback feature. Further, the Huyosen 24 inch chainsaw has a chain catcher and handguard. The chain catcher lays hold on the chain whenever it breaks. The handguard further protects the hand against accidents, especially, chain breaks. Further, since 24 inch Chainsaws are usually heavy, its user must have the strength to control the chainsaw. Besides, a user must buy essential safety gear alongside the chainsaw.
Cost
Arguably, the cost is also a vital factor in deciding the 24-inch chainsaw to purchase. The power each chainsaw can offer affects the price. Other factors include the features added during design, like safety features and features that enhance comfortability. Also, known brands appear to be more costly than brand new in the market. Professional 24 inch Chainsaw's price starts from about $305 and above. And the Echo and Huyosen chainsaws shown above are cheap for low-budget buyers. Husqvarna products are a bit above $500. However, it is also paramount to consider the maintenance cost and safety gear while purchasing any chainsaw and the ability to easily get spare parts.
Power
The speed or power of the chainsaw depends on the horsepower and piston displacement (cc). Thus, if you are working as an arborist or a lumberjack on thick wood, it is important to get a 24-inch chainsaw with high horsepower. All 24-inch chainsaws can cut thick trees but consider the horsepower. A good option with very high horsepower and engine size is the Huyosen 24 inch chainsaw. It has a 4.3 HP and 65cc Engine size. Thus, cutting of thick trees becomes seamless.
Ease of Use
Some features make the 24-inch chainsaws easy to use. These features include the smart-start technology for ease in starting the engine and low vibration that ensures reduced fatigue at various joints in the user's body. Or heated handles that allow for a better woodcutting experience during the winter period. All the chainsaws mentioned above have the anti-vibration feature.
You might also have some questions, but we have done justice to some common questions out there. Kindly go through them.
Frequently Asked Questions
What Size of Chainsaw do I need?
The size of the chainsaw you need is solely based on the thickness of the job. For instance, when sawing a log of wood, the guide bar must be at least 2″ longer than the thickness of the wood. This is for ease in cutting the wood. Since the chainsaws in this review are 24″ long, it implies that it can saw through trees of about 22″ thickness conveniently.
What is the safety gear I need alongside my chainsaw?
For a power tool user, safety should be the first consideration. And in using a chainsaw, some safety gear assists in ensuring maximum safety, humanly speaking. Some of these gear include safety boots, pants, head protection, safety glasses, earplugs, to mention a few. These gears must have the ability to resist electric current passage into the body.
How do I maintain my chainsaw?
Maintaining a chainsaw might not be a big deal for an electric chainsaw, but it is for a gas chainsaw. Lack of proper maintenance slows down the chainsaw's working efficiency. It also exposes the user to safety threats. The maintenance process of chainsaws also varies slightly depending on the models.
Sharpen dull blade:
One quick way to know your blade is dull or not efficient while sawing is the discharge of sawdust instead of chips. Also, if it jumps while using it, this might signify that it's blunt. At this moment, sharpen the blade. Besides, if you use a chainsaw regularly, ensure the blade is sharpened regularly.
Gas maintenance:
It's not advisable to put much gas into your chainsaw if you do not use it regularly. When the chainsaw is not in use regularly, say 30 days, the gas in the chainsaw begins to break down. Eventually, the residue might start the carburetor in the wrong way. Therefore, do not put much gas or add fuel additives to make the gas fresh.
Clean the Chainsaw:
It's vital to regularly clean the chainsaw from every sawdust or debris attached to the chainsaw. It's also advisable to clean each part separately, as the cleaning solution or material for each part differs from each other.
Lubricate Metallic Parts:
Once the metallic part does not move easily you need to lubricate those parts, especially the chain and guide bar. This will help reduce the friction between these moveable parts and make the chainsaw work efficiently and with negligible overheating. You will find the procedure for oiling these parts in the manual in the chainsaw package.
With these best 24 inch Chainsaws itemized, you must have found one that is not expensive and with vital safety features for your lumbering operations. Also, ensure that the one you are picking is comfortable for you and also suits your environment. Happy sawing!
Related Articles:
Best electric chainsaw sharpener reviews
Last Updated on January 23, 2022 by John G. Anderson