Meet the Delta 28-400. For woodworkers and DIY enthusiasts alike, this bandsaw is a great addition to the workshop. With state-of-the-art design and superb features, this bandsaw is one of a kind.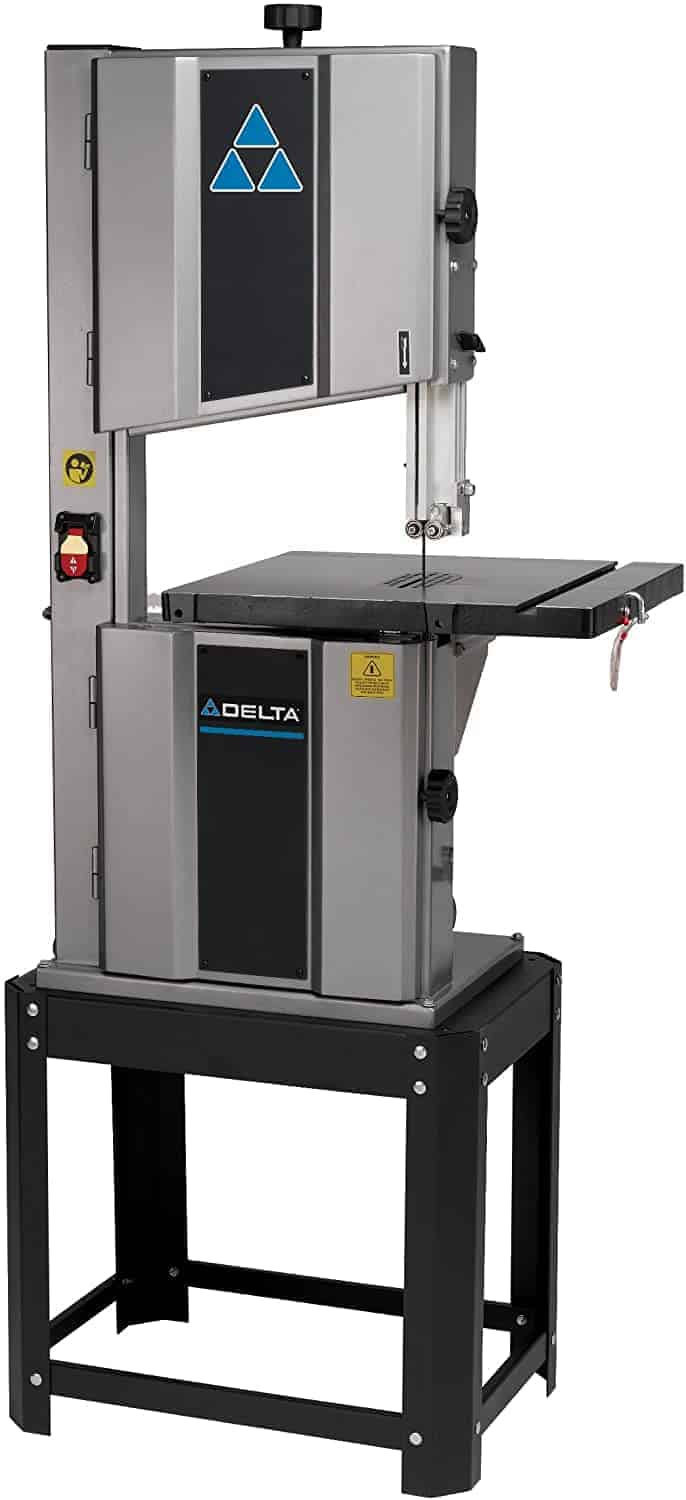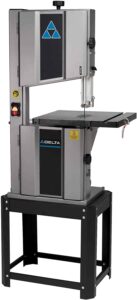 Whether you are a DIY enthusiast or a woodworker, you should know that bandsaws are among the most useful tools. These special kinds of power saws offer great versatility. Not only can they be used for woodworking, metalworking, and lumbering, but they can also be used to cut through plastics as well. Many models of bandsaws are available in the market, but the Delta 28-400 bandsaw will give you the best bang for your buck.
And in this post, we are going to give you a complete review of what makes the Delta 28 400 an ideal purchase. After reading our comprehensive breakdown of the Delta 28 400 14 inch bandsaw, you, too, will be singing praises for the Delta 28 400. Read our Delta 28 400 14' bandsaw review and get started on your journey to woodworking greatness. Without further ado, let's dive in.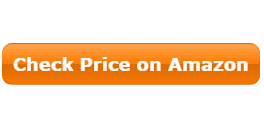 Delta 28-400 Bandsaw Full Review
With over a hundred years of experience in the woodworking business, the people behind DELTA machinery bring unmatched expertise to the table. And it is by capitalizing on this expertise that DELTA can manufacture state-of-the-art equipment that customers love. Combining precision, accuracy, and reliability with innovative design, the machinery produced by Delta is some of the best in the market. The company is reputed for producing stationary woodworking tools, and this includes table saws and band saws, drilling machines, and much more.
However, one of the best band saw models produced by Delta is the Delta 28 400. To understand what makes this model such a fan favorite, let's take a closer look at the features of this fantastic machinery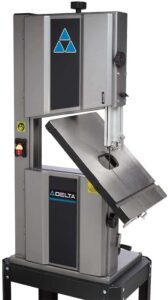 Price: We think this is bandsaw comes at a very affordable price considering the high quality. This is a highly budget-friendly bandsaw. The other tools of this quality charge is a lot more than this tool.
Design:
Beautifully designed with a sturdy steel frame, the Delta 28-400 is a feast for your eyes. With unmatched sturdiness and stability, this bandsaw is a great asset to any woodworker. The power saw features a solid steel base that doesn't wobble while working
The cast-iron table on the machine is quite spacious, and you won't have any problem placing your materials on the table. Additionally, the miter slots on the table are compatible with the most common miter gauges. (3/8″ and ¾") However, the sad part is, this particular model doesn't come with any miter gauge. You can tilt the table3 degrees to the left, 45 degrees to the right, and make it stop at a positive 90 degrees. This ability to manipulate the table's position allows you to make all kinds of cuts during woodworking.
Blade guides are an important component of bandsaws. Understanding the importance of blade guides, the makers have added ball-bearing roller guides to the top and bottom of the table surface.
You will find that the upper guides on the machine are quite easy to adjust, and these stay fixed in position. You only need to use one screw to lock them in place. Even though the same mechanics apply, the lower blade guides are somewhat harder to reach as they are positioned below the table.
We have reviewed some of the best bandsaw blades,Check it.
Unmatched precision in woodworking
What really sets the Delta 28-400 apart from its competition is the precision with which it handles your woodworking needs. The machine comes with a two-speed pulley system, which makes it easy to cut through wood, plastic, metals, and much more.
The Delta 28-400 bandsaw reeks of power. It is powered by a TEFC Motor that operates on dual voltage. (115/230V) What's more, the motor makes little to no noise while operating. So, you won't be hearing any complaints from your neighbors while running this. If you require more power for your woodworking operations, you can also run in on 230 V.
The multi-speed feature on the machine allows you to toggle between lower and higher FPM. (1620FPM and 3340 FPM). If you intend to work with non-ferrous metals, then you should run the machine at 1620 FPM.
The Delta 28-400 is another name for quality. This iconic bandsaw comes equipped with an excellent dust collection system. Every single spec of dust and wood shavings are collected with the utmost efficiency. This means that with the Delta 28-400 bandsaw by your side, you don't have to worry about dust accumulating in your workspace.
Blade Wheels: The blade wheels on the machine are made out of aluminum, and there's a rubber surface to grab the blade. The wheels on the machine adjust easily and offer a high degree of precision. Even though some woodworkers prefer iron cast wheels on their bandsaws, you should know that the aluminum wheel also does its job to perfection.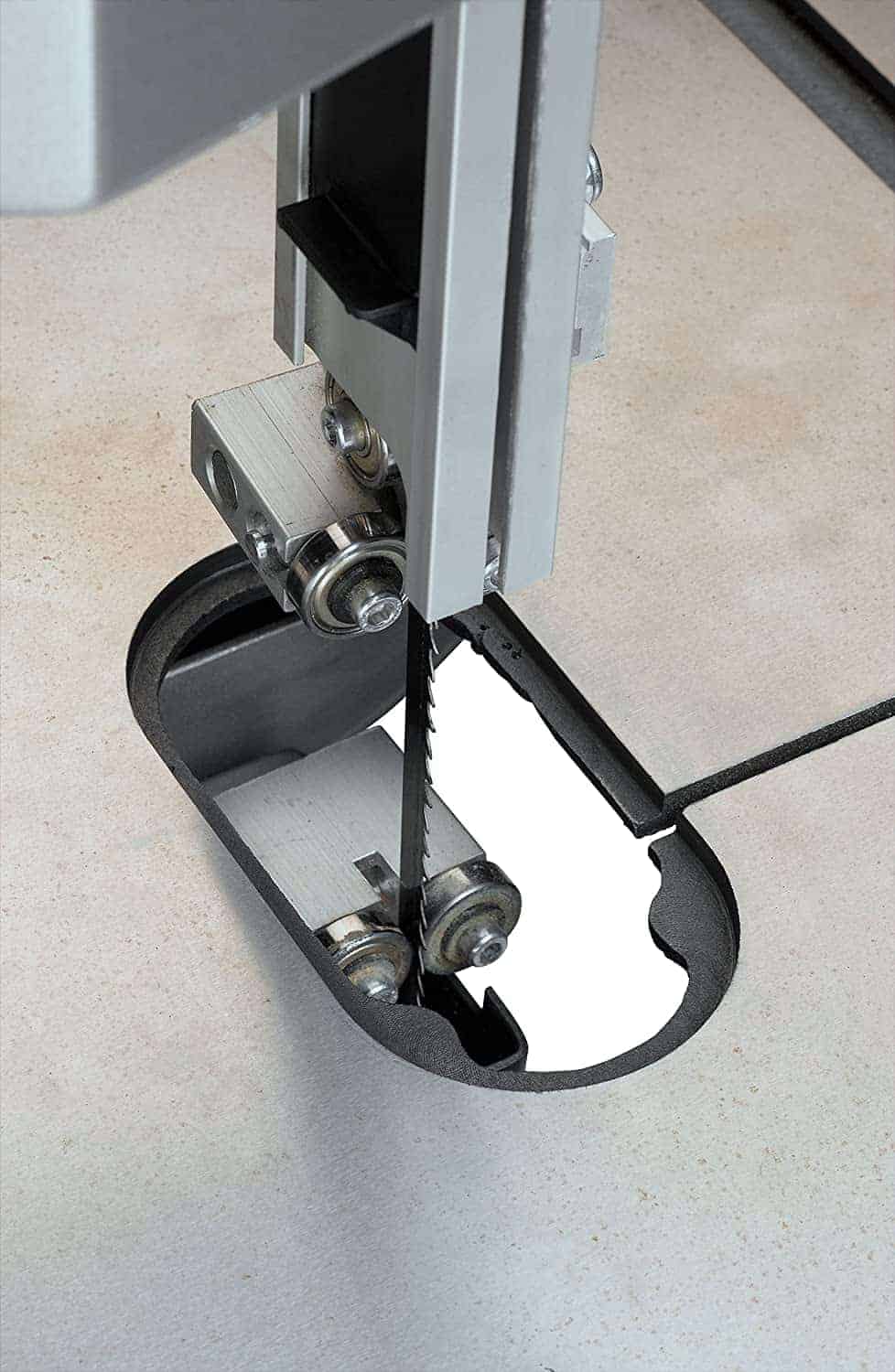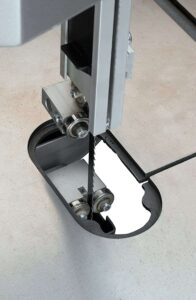 Key Features of Delta 28-400
Table Size: 15.75″ x 18.75″
Table Tilt: 45 Degrees Right, 9 Degrees Left
Height from floor: 40.75″
Blade Width: 3/4″ maximum
Blade Length: 93-1/2″
14-inch delta band saw is made from steel
Extremely sturdy and ideal for heavy-duty
Durable
Large iron cast table offers ample workspace
An efficient and effective dust collection system
Comes with an aluminium trunnion table support
Powerful 1 HP TEFC motor that runs on dual voltages
Poly V-belt drive ensures the smooth running of the machine
Upper and lower blade guides to secure blade and ensure enhanced cutting performance
Can run the machine in two speeds 1620 FPM and 3340 FPM
Miter slot present that is compatible with most miter gauges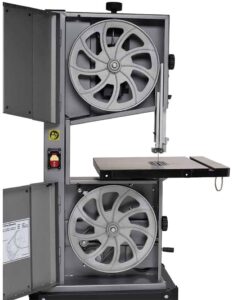 Pros & Cons of the Delta 14 in. 1 Horsepower Steel Frame Band Saw 28-400
| | |
| --- | --- |
| Pros🔥🔥 | Cons 🙁 |
| Comes with variable speed controls | No fence on the machine |
| The robust and sturdy design makes the Delta 28-400 ideal for heavy usage | Doesn't come with a miter gauge |
| Makes little to no noise while operating | |
| Powerful motor allows user to cut through all kinds of materials with ease | |
| Easy to use | |
Overcoming the limitations of Delta 28-400
The buyer needs to address the absence of a miter gauge and a fence in this 14-inch delta band saw. Delta band saw miter gauges that are compatible with the 28-400 model have dimensions of 3/8″ and ¾". Most common miter gauges fall within that category.
Anyhow, to get the most of the 28-400 model band saw, you should also consider buying the Kreg fence and Incra miter alongside. Think of these as your Delta 14″ bandsaw accessories. With these, your woodworking tool will come full circle, and you will be on the road to woodworking greatness.
The Band Saw Buying Guide:
There are many bandsaws available in the market and finding the best band saw that gives you the most optimal performance can be difficult. Don't worry though; after reading our comprehensive buying guide, you'll know what the best band saws have in common. Before heading out to buy a bandsaw, you should take note of the following:
The Bandsaw Frame: The woodworker should know that bandsaw frames come in two main forms:
Cast iron frame
Welded iron frame
A welded-steel frame does the best job of absorbing vibration under a heavy cutting load.
Base: If you are keen on the idea of crafting an excellent solid base, then you should select a band saw with a sturdy base. A sturdy base helps minimize vibration thereby allowing you to craft majestic looking woodworks.
The Motor: A powerful motor is at the heart of an excellent bandsaw. Depending on your requirements, the configuration of your motor will vary.
A 0.75 HP bandsaw is appropriate if you mostly cut through timber that is less than 3' thick. However, if you regularly work with timber pieces thicker than 3 inches, then a motor with at least 1 HP or greater is ideal.
Dust collection facility: You want to ensure a seamless workflow. To do that, you need to make sure that you have an efficient dust collection system in place. Keeping your workspace clean will make the woodworking process more enjoyable and efficient.
Table size: Table size is also another important factor that you want to carefully consider before getting a bandsaw. Ideally, your bandsaw should provide you with adequate space to place your wood pieces.
The Bandsaw Blade: Different kinds of bandsaw blades serve different purposes. Various bandsaw blades include:
The Hook Tooth Blade
Skip tooth Blade
Regular Tooth Blade
You need to carefully evaluate the length and the width of your bandsaw blade. The quality of your cuts will depend on the TPI of your blade. (TPI stands for teeth per inch). The higher the TPI of your blade, the better your cuts will be.
Different speed settings on the bandsaw: Ideally, you should select a bandsaw that can operate at different speeds. Being able to adjust the speed of your bandsaw will enable you to make better quality cuts while working.
Blade guides: When it comes to making effective cuts with your bandsaw, it's necessary that your bandsaw stays rigid throughout the cutting process. Blade guides help you achieve that. Choose a bandsaw with quality upper and lower blade guides to get the most bang for your buck.
Other factors you should also consider include:
Whether the table on the bandsaw can be tilted or not
The price
Whether the manufacturers offer any warrantee or not
And in case, you didn't know, bandsaws are of two main types:
Stationary bandsaws
Portable Bandsaws
If you plan on regularly working with your bandsaw, then the stationary bandsaw is more appropriate for your needs. Having read our comprehensive guide, you should now be aware of what to look for when buying a bandsaw.
Frequently Asked Question
Who should consider getting the Delta 28-400?
The Delta 14 in 1 hp steel frame band saw 28-400 is a great investment. If you enjoy woodworking and working manually with your hands, then you need to equip yourself with the right tools. There are many tools out there in the market. But if you have thoroughly read our Delta 28-400 14' review, you'll know that Delta 28-400 is in a class of its own.
The Delta 28-400 is ideal for the DIY enthusiast looking to carve some exquisite art with woodworking tools. It's also equally right for people who want to have a handy tool that lets them cut through metal and plastic.
Also, you should also consider buying the Delta table bandsaw if you run a woodworking business yourself.
Why do you need a bandsaw?
There are many reasons why you should consider purchasing a bandsaw. These include:
Using a band saw allows you to craft your furniture from scratch. And when you use your furniture in your house, you will experience a special kind of joy. Not to mention, a band saw will also be a great addition to your woodworking shop.
A bandsaw is particularly useful if you regularly work with thick pieces of timber. And by thick pieces of timber, I mean timber pieces that are thicker than two inches. Cutting thick pieces of timber is a cumbersome process. But you can easily save yourself from all that trouble by getting a bandsaw.
What kind of complaints are made by users of the Delta 28-400?
Some complaints made by users of the delta wood bandsaw include:
The absence of the miter gauge in the machine
No fence present
But that's not that big of a problem. Look at this review left a customer on Amazon. You can clearly see how happy he is with the Delta 28-400.
But yes, for effective woodworking, fences are important.
And that's the reason people frequently also search for delta 28-400 rip fences. Fences on bandsaws allow you to resaw the wood to even thinner and finer pieces.
What are the different dimensions possessed by a delta band saw?
Delta woodworking bandsaws come in many different sizes. The wheel diameter is the basis on which bandsaws are categorized. Woodworking band saws produced by Delta include:
Delta 8 inch band saw
Delta 9 inch band saw
10-inch delta band saw
Delta 16 inch bandsaw
And our favourite— The Delta 14 inch bandsaw
Conclusion:
The Delta, 28-400 model bandsaw, is a welcome addition to anyone's home shop. Featuring a straightforward design, the Delta-28-400 is a leader in its class. Cut through wood, metal, and plastic-like butter with the help of this excellent bandsaw. You will find a lot of bandsaws in the market, but the Delta 28-400 is the one that will give the best bang for your bucks. Get the Delta 28-400 here!
Related Articles:
Ryobi 2.5 Amp 9 in. Band saw bs904g
Milwaukee 6232-21 Deep Cut Portable Bandsaw Review
Dewalt DCS374b Deep Cut Bandsaw
Additional Resources:
Last Updated on January 22, 2022 by John G. Anderson