From time to time, we have some household works we want to do ourselves that will require some cutting. The things we will want to cut vary from plastic, wood to metals. When it comes to deciding the best tools to use for these works we tend to be stuck in comparisons and watching many tools fight in our heads for the position of the best suited for the job.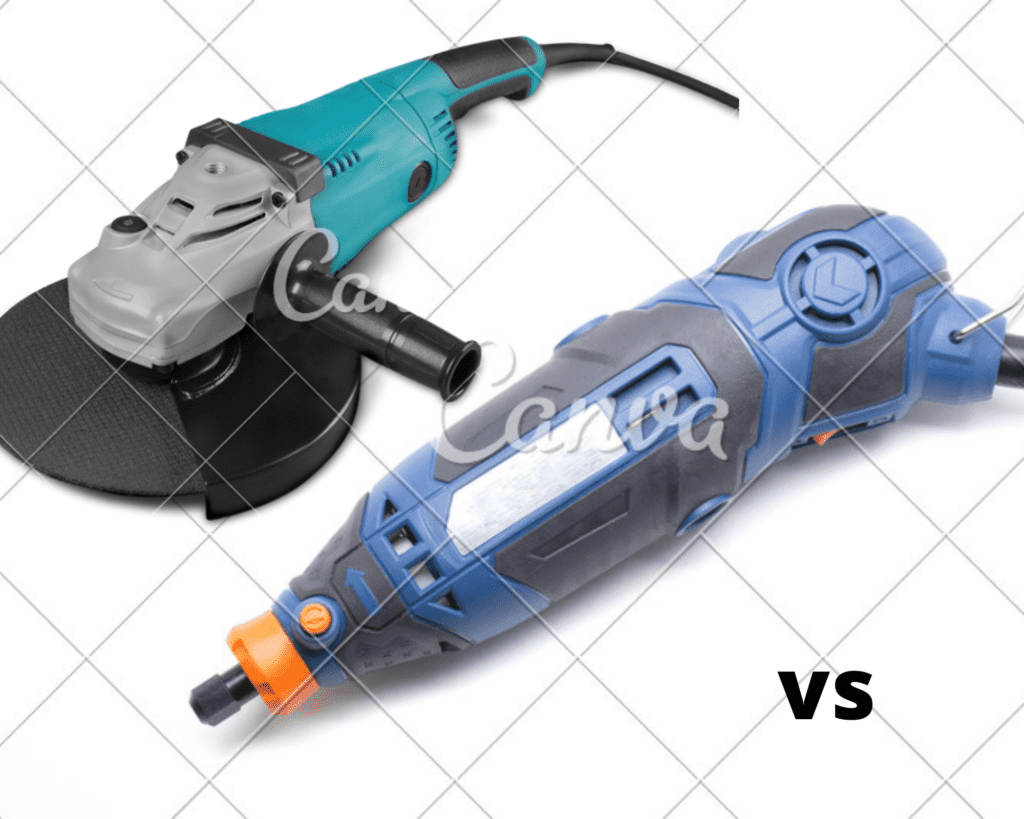 The competition in our heads is natural as we do not want to pay for a cutting tool that we might not need in the future or will not cut to our satisfaction. Of the numerous competitions that fall under these concerns of ours is the one between an Angle grinder and a Rotary tool.
These two tools are common in the garages of DIYers and homeowners, and if you are reading this you are most likely one. And you might or should know that the two tools are used interchangeably, though are different. Now, let us see how they are different, how they will help you carry out that particular task, and which is cost-effective for you.
Angle Grinder
An angle grinder from the name is a grinding tool, but it is also a cutting tool and a sharpening tool. Though the material and disc you use determine the kind of tool it becomes for you. It is also known as a disc grinder or side grinder.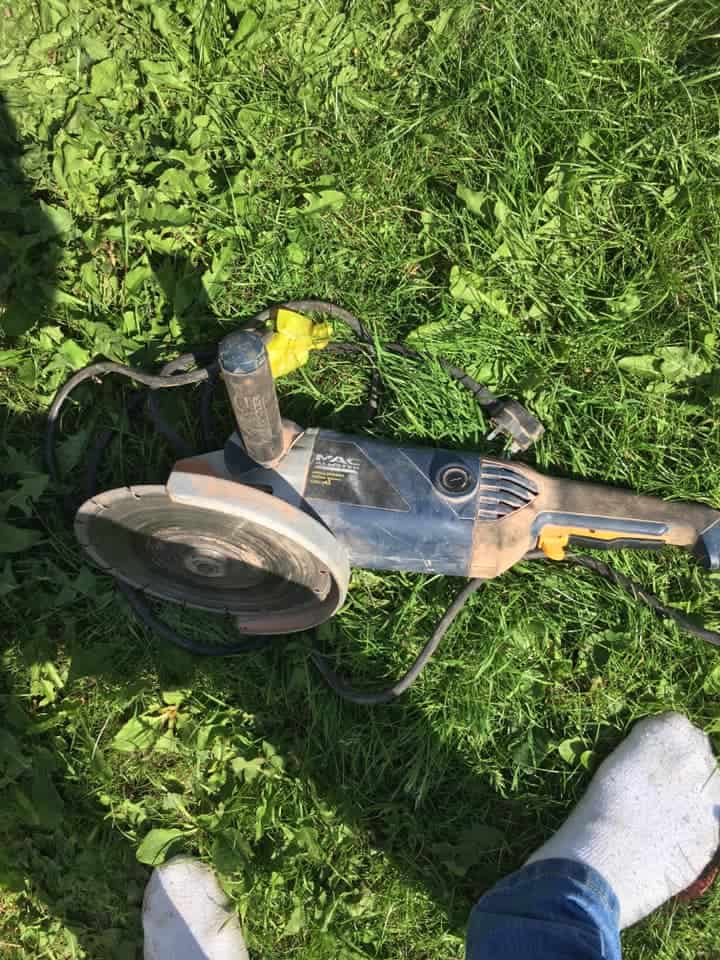 It can and is used to cut varying degrees of hard materials including tile, stucco, wood, and it's often used to cut metal but not advisable to be used to saw wood because of possible dangerous kickbacks. An angle grinder can be used for sharpening blades, grinding metal, polishing metals, coping crowns, sanding rough and/ or rusty surfaces. You need a specific type of wheel for cutting metal.
Due to its high cutting power, you can use it in cutting steel which is too tough for most other cutting tools. It will also cut stone blocks, granite, marbles, bricks, and other tough construction materials provided the reinforced discs for the purpose are used. The tool will help you in prepping your materials for work and also give a clean finish.
From the range of uses, you can see it is a versatile tool. This is because the discs can be changed and just like the tool attachments in the rotary tool, the angle grinder has different discs for different uses. Asides from household and DIY use, you will find people using it in workshops, construction, and auto-repair. 
Rotary Tool
A rotary tool is simply a handheld power tool with a rotating motor. The rotating motor, which runs at a high speed, has a spindle attached to it, and this is where the versatility of the tool comes in, hence it can be used to grind, carve, sand, polish, and some light cutting. It all depends on the tool bit/ attachment.
To cater to the several tool attachments, rotary tools come with a tool kit. At least the most common rotary tool, the Dremel usually comes with a kit. Other rotary tools include Foredom, Wen, Black &Decker RTX1, etc. Since the Dremel is the most common of them all, most of the features of a rotary tool you will see in this article might be based on that of the Dremel.
Differences between Rotary tool and Angle Grinder
We've seen the overview of these two tools and is time for us to delve into the nitty-gritty of what differentiates so you can decide which suits you the best.
Precision
Whether we are grinding, cutting, or polishing, we all appreciate it is done precisely. You don't want to cut too much lest you waste the material or make it unsuitable for the particular need.
The rotary tool seems to have the upper hand in this area as none of the rotary tool bits or attachments are as big as the discs of the angle grinder. Their small size– provided your hand is steady–will allow you to make precise adjustments to whatever material you are dealing with
Their varying sizes also affect their uses. For example, if you wanted to cut metal. The depth you can go with an angle grinder while maintaining a straight line is greater than when you are using a rotary tool with its small cutting disc attachment.
Also, say you want to polish or remove rust from an auto mechanic with a large surface area, you had better use an angle grinder. And if it's a small corner on a small metal you are sanding, it makes sense to use the rotary tool.
Portability and Ease
Having a tool you can easily carry around or use in small or cramped areas is what we all want. The weight of the grinder puts it below the rotary on the scale of portability, they both have plastic/rubber that gives you a good grip and makes them easy to use.
Also, both power tools have corded and cordless versions. Although more rotary tools are corded while fewer angle grinders are with cords. Angle grinder discs are replaceable to fit the space and the material to be cut, and the guards can be removed. Angle girders have a wheel/disc change button at the back which unlocks the wheel when you press it. They also have disc guards
While you can operate the rotary tool with one hand, for safety and better performance, both are hands are used to control the angle grinder. The angle grinder has a side handle that you should hold, especially when you are bending to cut angles. Read the manual to know particular angles you should go with different kinds of uses.
Cost-effectiveness
The cost-effectiveness of these tools is dependent on the reason you are buying them, and for how long you intend to use them. This is because they are in the same price range, though angle grinder is usually more affordable than most of the rotary tools in the market.
So if you will be using the tool for household DIYs, you can get a low-cost angle grinder or rotary tool, else research for a suitable brand of any of the tools that will serve you best.
Conclusion
Again, what you need a tool for determines which you buy. However, varieties might confuse you but that should not worry you anymore after reading this article to this point. In all, you should know that rotary tools are better for small, precise uses while length cuts such as 1 × 1 L, sanding, grinding, and polishing of large surface areas are best done with an angle grinder
Related Articles:
Best angle grinder for cutting concrete
Last Updated on January 30, 2022 by John G. Anderson