Title
Top Pick(cordless)
Makita XRJ05T 18V LXT Lithium-Ion Brushless Cordless Recipro...
Best corded
Makita JR3070CT AVT® Recipro Saw - 15 AMP
Best compact
Makita XRJ01T 18V LXT® Lithium-Ion Cordless Compact Recipro...
Makita XRJ04Z 18V LXT Lithium-Ion Cordless Recipro Saw, Tool...
Makita JR3051T Recipro Saw - 12 AMP
Image





Top Pick(cordless)
Title
Makita XRJ05T 18V LXT Lithium-Ion Brushless Cordless Recipro...
Image

Best corded
Title
Makita JR3070CT AVT® Recipro Saw - 15 AMP
Image

Best compact
Title
Makita XRJ01T 18V LXT® Lithium-Ion Cordless Compact Recipro...
Image

Title
Makita XRJ04Z 18V LXT Lithium-Ion Cordless Recipro Saw, Tool...
Image

Title
Makita JR3051T Recipro Saw - 12 AMP
Image

Reciprocating saws also referred to as Sawzall, are great and handy tools for rough demolition projects. When you require to cut down doors and window frames, wood, metals, plastics, and other materials, you'll need one of the best brands.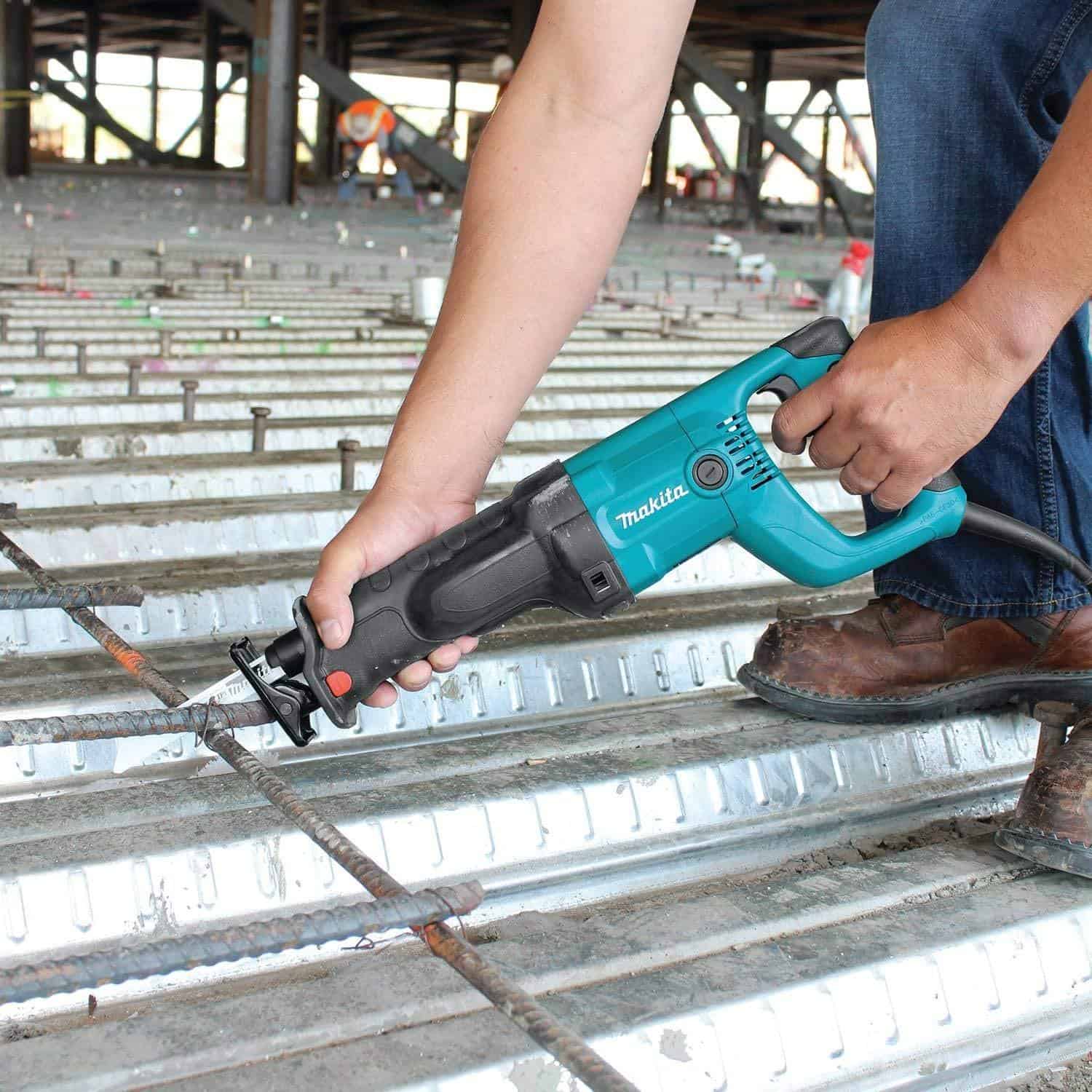 These reciprocating saws operate through the rapid back and forth movement of their extended blades. Therefore, a user can conveniently angle the saw in any position to achieve the best cutting result. But this is only possible if the saw has an ergonomic design, as we discovered in the Makita brand of saws.
So, if you want a reciprocating saw with an ergonomic design, read this review of the best Makita reciprocating saws. Also, you will find a detailed guide on how to choose a Sawzall for your works.
Our picks are Makita XRJ05T 18V Recipro Saw, Makita JR3070CT AVT Recipro Saw, and Makita XRJ01T 18V Reciprocating Saw.
5 Best Makita Reciprocating Saws – The Review
Reciprocating saws are categorized into the 'cruel power' group of cordless power machines. The Makita Sawzall has distinguished itself among other brands of reciprocating saws by manufacturing different models of amazing performance.
Here is our review of the best Makita reciprocating saws suitable for your demolition projects.
1.Makita XRJ05T 18V Reciprocating Saw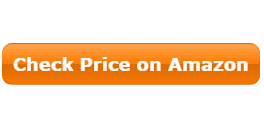 This Makita reciprocating saw operates with an electronically controlled brushless motor that pairs torque and speed for many tasks. It uses 18V 5.0Ah batteries which help to increase its versatility and performance. In addition, having a blade stroke length of about 1
" helps users to get increased cutting efficiency.
Also, the tool features STAR protection technology working against over-discharging and overloading. Also, it enables an exchange of real-time data between the machine and its battery. Finally, users can securely hook the saw with the retractable tool hook when it's not in use.
As a cordless reciprocating saw, this tool is also lightweight and gives users the opportunity of cutting through different positions and angles. In addition, with the tool-less blade change, you can conveniently change the blade with just one hand.
Furthermore, the LED light comes with a pre glow and afterglow that illuminates the workspace and gets the cut outline during operation. This Makita saw functions with a refined crank mechanism that reduces blade deflection and vibration.
The overall design of the Makita XRJ05T 18V Recipro Saw depicts features that allow faster and more efficient cutting. There's less vibration with the soft-grip handle, and you can firmly use the tool at different positions to satisfy your design project. Also, this handle helps to reduce fatigue that most users experience with other reciprocating saws while working for a long time.
The major setback with the tool is that it can easily overheat and get hot.
Main features
Two 18V Lithium-Ion 5.0 Ah batteries
4" blade length
Built-in LED light
Variable two-speed brushless motor
Retractable tool hook
Rubberized soft grip handle
Two-finger variable speed trigger
Electric brake
Pros
Designed to reduce blade deflection.
Operates with STAR protection against overloading.
Faster cutting performance
Cons
2. Makita JR3070CT AVT Recipro Saw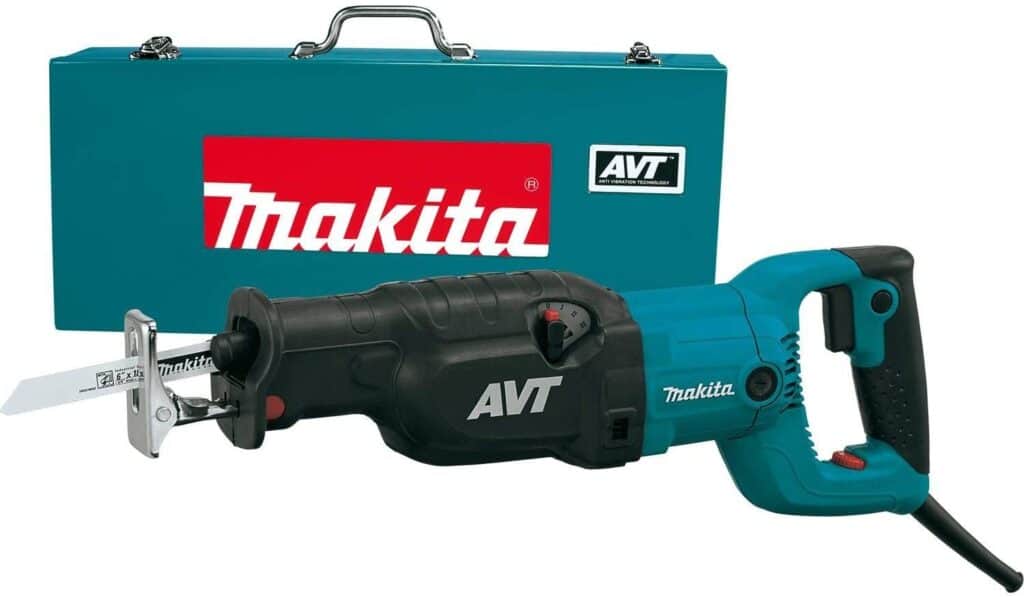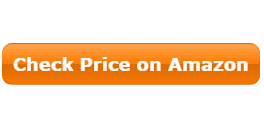 Makita JR3070CT AVT Recipro Saw stands as a sturdy tool for cutting through a wide range of materials like metals. Nails, wood, and even walls. The performance of this machine comes with less vibration and noise, giving the user no fatigue in handling.
The functionality of the tool transfers more power to the cutting performance than to vibrations. This's all thanks to the Anti-Vibration Technology (AVT). The AVT deals with the reciprocating technology that enables mechanical damper counter to balance the movement of the machine for increased efficiency. Moreover, the process will produce an equal but opposite vibration.
The machine features free blade adjustments that can define the movement and efficiency of the blade. Also, a user can easily utilize the built-in clutch to protect the gears when the blade starts to bind up. Applying the clutch reduces the gear from damage by disengaging it.
Furthermore, the machine has a four-way blade positioning that includes both straight and orbital cutting actions. Thus, Makita JR3070CT AVT Recipro Saw is great for both straight back-and-forth cuts as well as for circular cuts. Also, it leaves professionals with the opportunity of creating flat and closed cuts for their projects.
One of the down-parts of this tool is that it's quite heavy. The machine is the heaviest among other Makita reciprocating saws in this review. It weighs more than 10 pounds and can be difficult for most DIY. Also, most users complain about issues with the blade changing mechanism of the saw.
Main features
15 AMP motor
Anti-Vibration Technology (AVT)
Built-in clutch
Tool-less blade change with adjustable shoe
Variable speed control switch/dial
4-position orbital/straight cutting action
Pros
Displays Makita's exclusive counterbalance system.
Efficient AVT for reduction of vibration
Enhanced performance and durability.
Gear and motor clutch protection.
Cons
Issues with blade change mechanism.
Heavy tool and not suitable for DIY.
3. Makita XRJ01T 18V Recipro Saw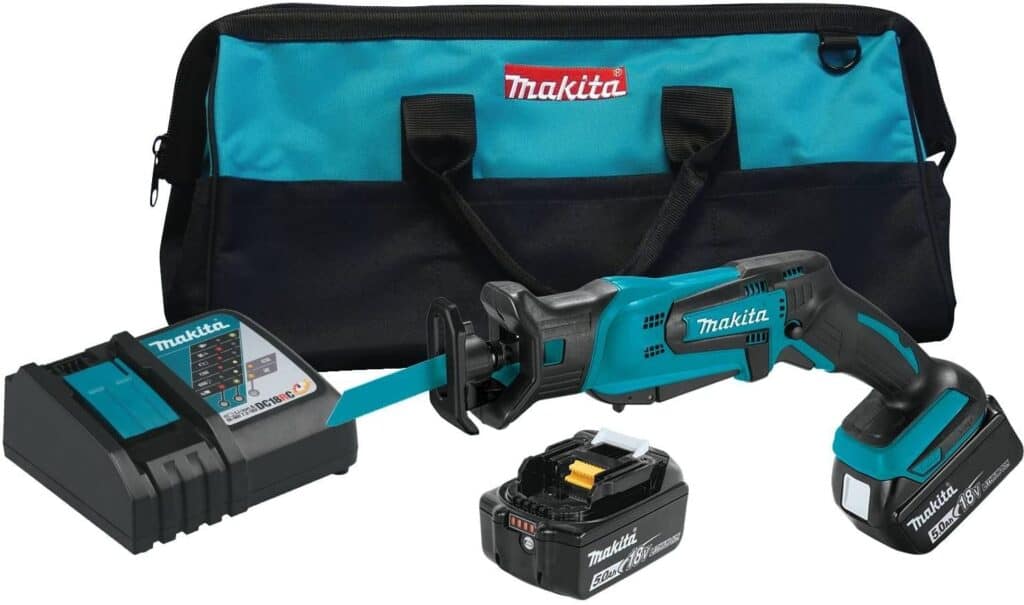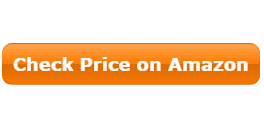 This Makita tool is designed to produce versatility in cutting. It operates with variable speeds that help to cut through different types of materials easily without stressing the blade. The machine has an exclusive dual-position on/off switch that will enable the user to trigger or paddle the control during an operation.
Furthermore, with the tool-less blade change, it's very easy to change the blade within the shortest possible period. As part of the advantage of being a Makita brand of reciprocating saw, this tool features a. 18V Lithium-ion batteries with the fastest charging time. Thus, the batteries take lesser time in charge and longer time for work.
Moreover, there's the star protection technology employed in the design of this tool by the manufacturers. This helps to extend the performance period of the blade, as well as avoid overheating and overloading.
Being lightweight, this Makita reciprocating saw is simple to handle. Thus, you can conveniently position the blade at different angles to get your desired cutting performance. Also, with the built-in LED light, you will get more illumination in your workplace and complete your tasks within the shortest possible time.
However, despite its various features, this Makita saw is not a great choice for professional users. Also, the cutting performance tends to be slow. It's the slowest among the saws in this review.
Main features
5.0 Ah battery
Dual-position on/off switch
Star protection computer controls
Built-in LED light
Lithium-ion Optimum Charger
Pros
Ergonomically advantageous with a lesser weight
High versatile in its operations.
Quite lightweight and very easy to handle
Cons
Very slow in cutting.
Not suitable for professional use.
4. Makita XRJ04Z 18V Recipro Saw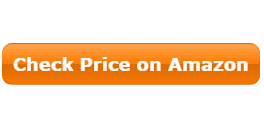 Through a combination of great features and cutting speed, this Makita reciprocating saw delivers outstanding performance and efficiency. With 18V Lithium-Ion batteries, the tool will enable users for versatile cutting solutions through various stocks.
With a blade stroke length of 1-
", the blade produces excellent cuts. With the electric brake and variable speed trigger, you can control the speed of the blade to get your desired cuts in less time. Also, the refined crank mechanism will minimize blade deflection as well as reduce vibrations of the machine during performances.
Furthermore, the manufacturers designed the tool to achieve extended battery life and improved performance. Thus, they created the Star Protection Computer Controls that enables the exchange of data between the tool and battery. This offers protection against over-discharging, overheating, and overloading on the saw.
The setback on this tool is that the blade tends to bend way too quickly. Also, the battery and charge are not included in the kit. So, users will need to purchase the batteries and charge separately.
Main features
Extreme protection technology (XPT)
Large 2-finger trigger
Electric brake
Rubberized soft grip handle
Refined crank mechanism
Pros
Gives a longer period of performance.
Excellent cutting solutions.
Very compact and allow one-handed operation.
Cons
Battery and charger not included.
Blade bends quickly
5. Makita JR3051T Reciprocating Saw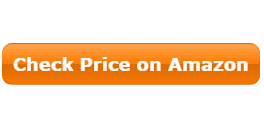 Makita JR3051T Recipro Saw is powered by a 12 Amp motor that helps to deliver superior performance. The versatility of the tool makes it a great choice for most cutting and demolition projects. Thus, it has found an ideal and useful place in the hands of roofers, builders, remodelers, metal fabricators, and others.
This machine operates with electronic speed control that helps to keep its cutting processes according to specifications. With the variable speed trigger, users can maintain the desirable blade movement through different materials such as metals: wood, plasters, drywall, plastics, and others.
The tool is designed with lots of features that give users great satisfaction while using it. The tool-less blade change allows you to seamlessly install the blade or change very fast. Also, there's the tool hook to secure the saw when you're not using it.
Furthermore, the soft grip and handle keep you comfortable while you're operating with the saw. It helps to reduce fatigue and pain on your arms and shoulders if you'll be working for longer hours. One of the great benefits of this Makita saw is its durable body design. This helps to protect the motor and blade from debris, water, and dust that can affect its overall performance. Thus, there's increased durability and efficiency of the tool.
The down part of this tool is that it comes without the metal cutting blade.
Main features
12 AMP motor
Variable speed trigger
Tool hook
Tool-less blade change
Soft grip handle
Well-balanced design
Pros
Highly versatile tool for cutting operations.
Great durability body design for protection from dust and debris.
Cons
Metal cutting blade not included.
Considerable Factors When Choosing a Reciprocating Saw
Getting the best cordless reciprocating saws will enable you to accomplish tasks in a few seconds. To achieve that, here are some essential factors to consider when choosing a reciprocating Sawzall.
Types and strokes of the Blades
There are always interchangeable blades for all reciprocating saws, whether cordless or corded. Also, each Sawzall blade type has a suitable purpose that it serves. Therefore, understanding the blades' different purposes will help you pick the right one for your works. Moreover, you'll enjoy the efficiency of your saw as well as promote the lifespan of both the blade and battery.
Some of the blade types include:
Metal blades – The reciprocating saw blades for cutting metal have small but fie teeth that allow them to cut through metals during sawing. You can conveniently use them to cut angle iron, metal pipes, etc.
Wood blades – These blades come with huge and aggressive teeth for sawing through wood faster and easily. Their performances are amazing in woodcutting without any nail interference. The Sawzall wood blades are often use for pruning.
Construction/Demolition/combination blades–These have strong teeth that can cut through both wood and metals during their performance. Hence they are often referred to as combination blades.
Similarly, there are different stroke lengths for each reciprocating saw. The stroke length is the traveling distance of the blade through its back-and-forth movement. With longer strokes, the teeth of the blade can easily pass the stock resulting in a cut. However, where there's a limitation in space, longer strokes are not favorable. So, you will have to consider the available space for your reciprocating saw based on its stroke length. Generally, compact saw models have strokes within 1," and the larger saw models have over 1⅛".
Standard/Dual-handed vs. Compact/One-handed
Reciprocating saws first came out as dual-handed cordless tools, which are quite large. A later version of compact or one-handed saw arises to satisfy most market demands and DIY enthusiasts.
Standard models – These reciprocating saws are double-handed versions that reflect much power. They are quite heavy weighted, about 10 pounds or more, and have lengths that could be over 2 feet long. Though they are big, users always get excellent control while using these saws.
Compact models – These versions are smaller, giving users leverage of maneuverability. As they are lightweight, below 6 pounds in weight, you can easily operate them with one hand. Though these versions release power, they are not as powerful as the standard models.
Orbital Action
Normally, reciprocating saws operate through the back-and-forth strokes of the blades to cut through materials. While the backward strokes are what cut through stocks, the forward strokes readjust the blade. However, there's an alteration in the entire process when the saw cuts through softer stocks like construction lumber. The saw operates using orbital action. However, not every reciprocating saw has the orbital action feature.
Reciprocating saws that can undergo orbital action utilize circular blade movement in their operation. This implies that the usual backstroke of the blade will change downward while the forward one changes upward. Through the circular motion, the blade moves faster through soft materials. However, it's not ideal for metal cutting.
Variable speed
Most earlier models of reciprocating saws come with just the on and off modes. Users couldn't control the speed during cutting processes. This proves to be risky as there was no means to control a cut. Also, the blade has the potential of wearing out faster than expected.
On the other hand, almost all the modern versions of cordless reciprocating saws are designed with variable-speed switches. This makes it very easy for a user to select and control the cutting speed of the blade. The control ranges from a few strokes in a minute to over 2,500 strokes in a minute, which could be the full speed. Furthermore, users can start and operate the blade accurately using the variable speed control. This will ensure the best performance and increase the longevity of both the blade and the battery.
Battery
Though the battery life has no particular rule for reciprocating saws, the ones with larger amp-hour ratings are better. This's because they will last longer as well as serve you better.
However, the overall performing period of a battery will depend on the following:
The amp-hour rating of the battery.
The material to be cut.
The sawing speed of the blade.
The type of blade used for cutting.
Generally, reciprocating saws with brushless motors tend to conserve the battery than the ones with brushed motors. So, where your focus is on the battery life, you should stick with a brushless reciprocating saw. However, irrespective of your choice may be, it's always recommendable to have extra batteries for your saw.
Comfort
Most recent designs of reciprocating saws have ergonomics as part of their priority. With the older versions, long hours of workings will wear off users due to the traditional grips that offer less comfort.
However, the new designs boast ergonomics handles that enable users to hold the tool at different angles during operations. With the adjustable handles, you can conveniently and comfortably achieve your cutting projects faster than expected.
Also, there's vibration control through the rubber grips in most of the tools. Such rubber grips absorb vibrations and reduce the impact on the user's hand and entire body.
FAQs
Can a reciprocating saw cut a 4X4?
Yes, you can through a 4X4 fence post using a reciprocating saw. The tool comes with a blade that ranges from 3" to 12", which will enable easy cutting of a 4X4 post. Also, the design of reciprocating saws put them as the ideal tools for cutting fence posts, even those that are already mounted.
Are Makita reciprocating saws good?
Makita brand of reciprocating saws gives an outstanding overall performance in cutting stocks. You will be cutting materials even in tight spaces using Makita reciprocating saws. They can cut through different materials such as wood, metals, PVC, and others.
How much is a Milwaukee Sawzall?
There are different brands of Milwaukee Sawzall, and each has its price. For instance, the cost of MILWAUKEE'S 2625-20 M18 18-Volt Lithium-Ion Cordless Hackzall Reciprocating Saw, Bare Tool is $98. On the other hand, Milwaukee 2720-21 M18 Fuel Sawzall Reciprocating Saw Kit has a cost of $499.
Related Articles:
Last Updated on January 23, 2022 by John G. Anderson